While the cost of living in some of the major cities of Texas, such as Houston, Austin, and Dallas, can be exorbitant, there are many towns and localities around the state that provide an economical alternative to big city life without losing the excellent quality of life. In short, there is something for everyone in Texas. Here is a list of the top five heavy on standard and light on pocket places in heavenly Texas.
El Paso
El Paso, one of Texas's largest cities, is culturally diverse though it is the 22nd largest city in the United States; it is one of the most affordable places to live in, reasons given that El Paso has a typical household income of $46,871 and a median home value of $168,545. The average rent is $853 per month. With that, in El Paso, there is El Paso Zoo, the city's numerous beautiful parks, campgrounds, water sports, and a rich art scene, and a variety of outdoor activities. All in all, it is 11 out of 10.
Brownsville
Brownsville, Texas, is another of our low-cost cities, located on the western Gulf Coast in South Texas. This city also has pretty bright statistics of Brownsville's average household income is $38,588 per year, with an average property worth of $105,700. The average rent is $736 per month. Brownsville residents enjoy a variety of activities, including going to the beach, art galleries, historical museums, and nature reserves, pretty much ticking all the boxes for your next residence.
Pecos
Pecos, Texas, is another fantastic option if you want to live in Texas without stretching your wallet too thin. With around ten thousand people, this city is located just south of the New Mexican border and is the largest in Reeves County. That's not all with an average household income of $52,397; Pecos has an average real estate value of $68,200. It's estimated that the average rent is $842 per month, securing it the most definite option in our list of Texas's most affordable cities.
Lewisville
Another affordable city to start your life in is Lewisville, Texas. It's just outside of Dallas and Fort Worth, so getting into the city won't be a problem for those who wish to work downtown yet live in the suburbs because it is estimated that Lewisville's average household income is $64,493. Its average home price is $209,000. Rent is $1,210 on average too, which can make up an affordable dream residence for anybody. There are many local attractions to explore, including a vibrant art scene, a trip back in time in Old Town Lewisville, and a wide range of dining options.
Galveston
In Texas, you won't find oceanfront properties for as little as you can in Galveston, with which we sum up our list. This hidden treasure, located two hours south of Houston and nestled along the Gulf of Mexico, has property prices that are 14% lower than the national average, making it one of the most affordable. There are plenty of things to do in Galveston, including visiting Moody Gardens, relaxing on the beach, and having a good time at the famous Pleasure Pier. With an average income of $73,330 and a median home value of $222,200, rent is $1,078 on average per month. Galveston is a city with a lot to offer that too under your budget.
Note: The list created above is unbiased views after validation from authentic sources. If you are living in one of the above areas and want to include personal views, you can comment below as it helps others for better understanding.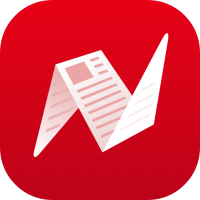 This is original content from NewsBreak's Creator Program. Join today to publish and share your own content.