There's a lot to see and do in Ohio. Beautiful landscapes, world-class attractions, bustling cities, and attractive little townships abound in this region. However, no one is exempt from the issues of the twenty-first century. Unfortunately, much like any other state in the U.S., there are up-to-mark places and substandard places. Nearly half of the population is living in poverty. According to our research, the following are the five worst areas to live in Ohio:
Top 5: Canton
About 20 miles south of Akron is the city of Canton, having a population of 70139, which comes first in our list of worst places to settle in Ohio because their unemployment rate stands at 11.1 percent, and the average household income is low as $32,287. As the unemployment drags higher crime rate with itself, so is the case of Canton, Ohio. The city has the highest rate of rape cases in the state and the second-highest total violent crime rate. It's not at all a pretty image, whichever way you look at it.
Top 4: Moraine
Next on the list is Moraine, whose economic stability has deteriorated in recent years. Now, the town of 6,486 people is ranked as one of Ohio's worst places to live. With a failing economy, Moraine also faces concerns about law enforcement and education. It has some of the worst-funded schools, one of the lowest median incomes, and the highest unemployment rates. It won't be wrong to say that Moraine falls far and far behind the mark if you are looking for the right place to spend a lifetime in.
Top 3: Cleveland
In our list, Cleveland stands at the state's third-most undesirable city; wonder why? Like many other large industrial cities in the Midwest, Cleveland has been hit hard by economic downturns in recent decades. This has resulted in a 13.2% unemployment rate and a staggering 32.7 percent poverty rate. With a population of 383,781, Cleveland has an astounding violent crime rate of one out of every 69 people, which is 140% above the U.S. average. The most often reported crimes are robberies and assaults. All in all, there's no advantage in sticking around here.
Top 2: White Hall
Whitehall, a suburb of Columbus, is the next city on our list of Ohio's worst cities. Whitehall features some of the state's highest violent crime rates, including the state's third-highest murder rate. That works up to one murder every two months, which is rather high for a city with a population of only 19,121 people. If well-paying work, good prospects, plus something to see and do on the weekends are important to you, don't move to White hall.
Top 1: Dayton
The 6th largest city in Ohio, Dayton, is next on our list. In 2019, Dayton had the sixth-highest burglary rate in the state, with around two auto thefts per day. Almost 11% of the population is unemployed, and an alarmingly high percentage lives in poverty. More to our terror, we found out, with an average of one murder per week, Dayton had the second-highest murder rate in the state. Dayton also had the fifth-highest rate of rape cases in the state and the third-highest rate of violent crime overall in Ohio. Not exactly desirable and pretty gruesome.
Note: The list created above is unbiased views after validation from authentic sources. If you are living in one of the above areas and want to include personal views, you can comment below as it helps others for better understanding.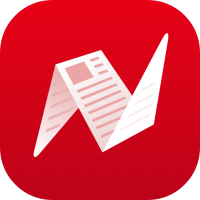 This is original content from NewsBreak's Creator Program. Join today to publish and share your own content.