Austin is the capital city of Texas. It is home to major universities and also known to be a great place for entertainment such as technology and music. Austin is also known for outstanding cuisine and its cool culture... not to mention that the locals here are utterly friendly and hospitable. But, this city is not an exemption for having the worst places to live in.
Top 5: Georgian Acres
Georgian Acres have places of beautifully lush gardens and outdoor activities for everyone to enjoy. The unemployment rate is also just 4.5% here, so finding a job isn't a burden. However, these jobs are low-paying as the place is thriving almost at the poverty line.
This place also has a crime rate of 159% higher than average, making this place not just safe enough for others. The violent crimes happen at numbers of 1,120 per 100K, but despite that, this place is highly residential and has excellent access to all the other places in the city such as shopping and commercial areas.
Top 4: Saint Johns
Saint Johns gets its name from an African-American founded orphanage in the early 20th century years. Unfortunately, the institution was burned down in the 1940s. This place's static economy is the reason behind most problems in the area, as the median income is only $38,900+ and the unemployment rate is at 6.5%. It is also a place for crimes as there is a 1 in 11 chance of being victimized by perpetrators here.
However, Saint Johns has its own amenities and is also a great place for shopping. Also, this is where the CyberTex Institute of Technology is located.
Top 3: Martin Luther King-HWY 183
Also known as MLK, this place containing only 4,121 people in the population has surprisingly a high crime rate of 206 percent, higher than others in this place. It is quite surprising for an area of a low population, and that is why it is dangerous to even reside in this place.
Unlike the worse places listed here, MLK is thriving in a healthy economy with only a 4.0% rate of unemployment. Despite that, the cost of living here is extremely expensive as the median home price is double the rate of the median rate of its residents. Thus, this is still an unsettling place to live in. MLK still has a number of amenities and it includes the Morris Williams Golf Course.
Top 2: Johnston Terrace
Johnston Terrace offers an affordable cost of living and has a pretty stable economy. The unemployment rate is only 4.7%. Among these advantages are the undeniably high crime rates in this place, with a 1 in 15 chance of residents getting involved in crimes.
This place is also located a little too far from the city so it lacks access to most amenities. Despite that, it includes great hiking areas such as the East Boggy Creek Greenbelt and Boggy Creek.
Top 1: Montopolis
Montopolis was once called an independent area, but now it is considered as the number one worst place to live in the city of Austin. For its 12,200+ residents, the $31,146 median income isn't enough and the unemployment rate is at 6.1%.
A 1 in 18 chance of residents being involved in crimes is one of the reasons why this place is named as the number one most dangerous and worst place in Austin. It has always been at the top spot of any list and residents here could prove how hard it is to reside here. Despite its quite bad reputation, Montopolis has its own sights. It has an affordable and good choice of amenities and activities that anyone can enjoy.
There are a lot of good places in Austin where you can enjoy the amenities and parks that it could offer. However, we just really need to keep safe as dangers come anywhere in any shape and size. It is better to be careful as it will help us lower our chances of getting in trouble not just here in Austin, but in every place that we'll go to.
Note: The list created above is based on personal views after validation from authentic sources. If you are living in one of the above areas and want to include personal views, you can comment below as it helps others for better understanding.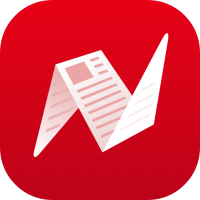 This is original content from NewsBreak's Creator Program. Join today to publish and share your own content.