The city of Newyork, quite reluctant to lax gun laws, has faced a surge in gun violence. Several gun violence cases have been reported in recent times depicting the inefficiencies of gun regulation laws in the city. Gun Laws scoreboard put New York in the fifth position out of fifty states with Mississippi the weakest in gun regulation laws.
The surge in gun violence mainly accounts for two reasons. Firstly; New York crime control authorities are unable to cope with illegal gun arms trafficking. These firearms are illegally supplied in major cities along the East Coast's I-95 corridor. The states such as Florida, Georgia, South Carolina, North Carolina, Virginia, etc are notorious for their lax gun laws.
At Least one man was killed and seven people were wounded in a string of shootings at several places in the city on Monday night according to authorities.
In Brooklyn, the forty-six-year-old man was recovering in the hospital after he got shot on the leg leaving the victim in despair at a Brownsville in Brooklyn.
Legislators in a few of the republican-controlled states have loosened gun arms restrictions. Legislators in Iowa, Mississippi, Utah, and Tennessee have passed bills that would abolish the need for a permit to carry a concealed handgun.
To cure the ailment of gun violence, community-based participation which aims to bring people closer to police and law regulatory authorities is needed for an hour. It is through people participation that the crime control department dismantle the antagonistic designs of those who involved in gun trafficking.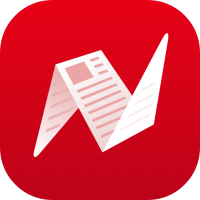 This is original content from NewsBreak's Creator Program. Join today to publish and share your own content.