Coney Island with its spectacular boardwalk, running through Brighton beach and of course, Coney Island (areas) attracts folks to escape from the deadly disease of novel Coronavirus. The surrounding parks adjoining the Broadwalk is still not open to the public but the government allows folks to join in healthy activity at sea view under certain health instructions. As per my notice; the infamous Coney Island Wonder Wheel and Rolling Roller Coaster and amusement park will not open this spring as authorities deem it necessary to pertain social distancing to avoid the spread of chronic disease.
At Pat Auletta Steeplechase Pier, there is ample room for fishing if you are fond of fishing. I notice people practicing social distance; wear surgical masks and avoid crowded benches that you may notice on normal days. The pier was damaged and closed after Superstorm Sandy. After being renovated, it reopened in October 2013.
The shimmer Wall of New York Aquarium still gazes upon folks with murals of ocean pollution. While space is evacuated for health reasons, some young couples get the opportunity to take photographs and selfies around. Under government permissible resolution of covid, the average folk gets an opportunity to reconnect with nature. How amply it allows us to rejoin and escape from the noise of populated city New york.
You can take a route off Coney Island if you live outside the area. For instance; I walk around Cropsey Avenue, then joining 17th west allows me to enter the vicinity of the boardwalk where Former Child Restaurants is located. And if you are not familiar with it; this (Child Restaurants) is a quirky architecture reflecting the Spanish Colonial Revival Architect becoming the "Ford Amphitheater" after it got renovated a few years back. The restaurant, which opened in 1923, was designed by the architecture company Dennison & Hirons. It remained in operation until the early 1950s. It was part of a (chain) network established by William and Samuel Childs, brothers.
I then stumbled upon halfway down the 17th West when my appetite for "fast food" arose since no restaurant or food chain is allowed to open at public places. So one must bring water, homemade food before heading to Coney Island. The rampant situation of CoronaVirus put food chains and restaurants in a serious situation as these businesses remain at the mercy of the government while others started other ventures to cope with daily living needs.
The last building that stood with its prestige and pride is "Our Lady of Solace", the shrine located at the corner of 17th West and Mermaid Avenue. To curb the spread of the coronavirus, Catholic churches around Brooklyn have ceased saying Masses, although it was still permitted to walk inside for solitary prayer on Wednesday.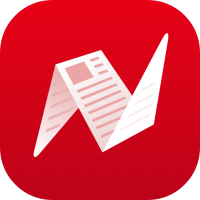 This is original content from NewsBreak's Creator Program. Join today to publish and share your own content.