CMS.gov (Centers for Medicare and Medicaid Services), a government website, reports more Raleighites registrations for the Affordable Care Act during the period between February 15th and July 31st, 2021 than during the same period in 2020 and 2019.
34,446 Raleighites enrolled in health insurance through Healthcare.gov and State-based Marketplaces (SBM) from February 15th to July 31st, 2021. The increase is significant in comparison to the same period in 2020 and 2019 when the number of people was 18,047 and 13,299, respectively. According to the U.S. Department of Health and Human Services, 1.8 million Americans have signed up for health insurance from February 15, 2021, until July 31, 2021, when the Special Enrollment Period (SEP) began. 414 thousand consumers bought health insurance in July alone.
In response to the COVID-19 Public Health Emergency, the Biden-Harris Administration has opened a Special Enrollment Period on HealthCare.gov, which led to an unprecedented increase in signups. In the past, only qualifying life events were eligible for the SEP.
With the American Rescue Plan Act of 2021 (ARP), consumers are now eligible for more generous APTCs (Advance Payment of Premium Tax Credits), which further lower their monthly premium payments. 2.6 million consumers have returned to the Marketplace since the APTC amounts were expanded on April 1, 2021, and they have reduced their premiums by 39 percent on average, from $105 to $63, and 30 percent (884,00) purchased plans for $10 or less per month.
In the words of a representative of Health Insurance Today, a company that offers comprehensive health insurance in Raleigh,
"the coronavirus has been the top topic since its discovery in Wuhan near the end of 2019. Throughout the years, it has been discussed in articles, news stories, and online forums, so it has been in everyone's thoughts. COVID-19 has helped millions throughout the country commit to taking their health more seriously, as well as becoming a wake-up call. It has once again shown the fragility of human life as many friends, family members, colleagues, and acquaintances have lost or died due to the Coronavirus. Health has become an increasingly important issue, and people are altering their lives to better prepare for a worst-case scenario. One of the most important parts of that is paying attention to their health insurance. Insurance is important to consumers so that the worst does not happen if the plan does not go as planned. This will benefit both the entire industry as well as all the new participants. The insurance industry will be able to examine its impact in the coming years. You can follow us on the Health Insurance Today in Raleigh social media to stay updated with our opinions and insight."
The company's guiding principles are customer-focused goals, ideas, and results. Its mission is to connect its customers with top-notch industry professionals and highly experienced agents to design a plan to meet the unique needs of the customer and their immediate family, based on specialized health conditions, financial conditions, and enrollment plans.
By phone, you can reach the company at (984) 231-3087.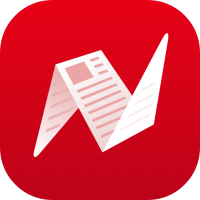 This is original content from NewsBreak's Creator Program. Join today to publish and share your own content.