Success leaves clues.
Being optimistic is part of who I am.
Failure is not something I dwell on often.
But knowing the obstacles to avoid on this path will help you reduce your chances of running into them.
Most people don't have the right expectations, which is the root cause of these problems.
Those greedy gurus and their overblown webinars have promised untruths.
We call these lies.
There is a lot of lying in marketing in the make-money-online space.
The more often a lie is repeated, the more people begin to believe it.
So that's why people's expectations can diverge from the reality they find themselves in, which leads them to doubt their decision and question their direction.
Failure awaits on a slippery slope of that kind.
Let's get those expectations straight before getting into affiliate marketing.
The #1 mistake most people make is giving up too soon!
Your affiliate marketing business seems to be doing nothing for the first 3 to 6 months.
This phase is called 'The Chasm Of Death' because so many affiliate marketers give up during it.
Google doesn't trust new websites, which causes this phenomenon.
A crucial part of Google's search algorithm is to prevent spam.
You can imagine how horrible the search results would be if someone created a new website and had their first three posts ranking within the first week.
We'd have a shitshow on Google!
We, as publishers, must prove we will consistently produce great content for our audience to earn our ranking for months.
Google wants to know that we are trustworthy, so how can we do that?
Weekly, monthly, and year after year, we publish great content for our audience!
The following example illustrates the chasm of death.
Look closely at this screenshot, which gives information about how many posts were published and how much money was earned from my mentor's affiliate site:
Notice this section to the left of the first red arrow.
This graph you see was created the day he published the website's very first post.
Isn't there something strange about the entire left side of the chart that looks like the site is dead?
That's the chasm of death.
The graph doesn't even show traffic registering after his team published 40 of the best blog posts they could write!
As a result, they spent 20 to 30 hours per week producing high-quality content.
By the 76th blog, the graph had reached its second arrow.
Nine months into the journey.
The site had been worked on for about a thousand hours by this point!
From a data standpoint, that's when things started to get exciting.
The mental struggle of continuing to publish dozens of the best posts when nothing seems to be working is quite intense.
Doubt begins to creep in.
After that, a different greedy guru with a free webinar pops into your inbox, and you end up watching the sales pitch that instills even more doubt in your brain.
The chances are that you're going to end up abandoning this strategy at this point in favor of another bright idea.
This loop gets people stuck for years on end.
The same thing happened to me for four years.
I could've quit my job several years ago if I had just followed through on my first project.
You should unsubscribe immediately from every greedy guru email list!
To achieve success with any online business venture, you must focus on a long, sustained period.
In the niche my mentor is not an expert in, the focus was the number one reason for his success.
He followed through to stay focused on one site, one niche, one audience for long enough to cross the chasm of death and build momentum!
Finally, compounding's power takes over. All the content my mentor and his team wrote compounded for them in month two.
They had compounded results by the end of the sixth month.
The compounding had reached a significant level by month nine.
Success for entrepreneurs and investors depends on a relentless drive to make compounding work for them.
Let's talk about the second most common mistake now that you know about the chasm of death.
#2: Writing garbage content!
Analyzing affiliate marketing exclusively from a data-driven perspective, it seems easy enough to search for relevant keywords, write tons of content, and voila!
Traffic comes from earned rankings.
Can Google understand and read the content we publish, can it?
Keeping Google's top priority in mind is crucial at all times.
Whenever users search on Google, Google strives to provide visitors with the most accurate answer, the best solution, and the most relevant recommendation.
Google users who have poor experiences, in other words, a user searches Google, go to the top website, then click back.
Once again, the person clicks back to Google after visiting another website. Next, he goes to a third website.
And that is a terrible user experience for a Google customer!
Google monitors these types of activities.
There is an assumption among Google developers that the content on posts results in the user going back to Google and searching more is poor.
They go beyond user behavior to analyze content.
Google deploys extremely powerful AI and machine learning tools to better understand the relevance of your content and analyze how well your content is written.
We can say that Google's ability to identify and remove bad content from search results improves every day.
Some people start to wonder if their lack of expertise will hinder their chances in the test.
Remember, my mentor knew little about his last affiliate site.
As you approach your 40th post, 70th post, 100th post, you will undoubtedly have a deeper knowledge of your niche than the average person who searches on Google for information.
Those of us doing affiliate marketing are the researchers and publishers who provide Google's searchers with answers.
Your writing may not be of the highest quality.
Know that the more you flex the muscle, the better you will be at writing.
What's the number one tip for overcoming "rubbish content"?
Ensure your content is always valuable and up-to-date, so the person searching on Google will find precisely what they are searching.
To summarize, a successful affiliate site evolves.
Version 1.0 is where you are, and version 4.0 might be where your competitors are.
Practicing the process will make you better.
Do not be discouraged over publishing content at level 1.0 when your competitors are posting level 4.0.
We're all rookie publishers at first!
There's no other way around it. Sorry.
Anyone trying to crush it in affiliate marketing must pay their dues.
You will move forward and create the most helpful content you can today by taking this little perspective that we all start from humble beginnings.
You can always improve your content later.
Your ultimate goal should always be to deliver helpful content to your audience.
Every time you publish, try to provide the best possible content.
"your commitment to being the most helpful person for your audience is the underlying philosophy that will propel you to success with your affiliate site." Miles Beckler
By applying the right mindset, maintaining a positive attitude, and posting helpful content over time, you are sure to achieve success.
Keep in mind, the path to success is paved with clues! If you want to start, study up and 'visualize' a successful site before starting.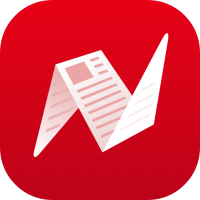 This is original content from NewsBreak's Creator Program. Join today to publish and share your own content.