#4 is a mind-blowing discovery.
Kids are constantly being praised for their successes. They get rewarded with gold stars, stickers, and other prizes when they do something right, leading to a sense of entitlement as they grow up.
To teach our children that failure is not the end of the world, we need to introduce them early on in life. The following are seven ways you can teach your children why failure is a good thing:
1) Failure helps in figuring out what works best
When you fail the first time, that doesn't mean it will never work. It just means that you need to try a different approach or method to get where you want.
Children are very impressionable, and even if they don't know what works best for them at an early age, failure can help them figure it out.
Having your child think critically about what they do can help them improve their performance.
And, if you're open with them about mistakes you have made in life — and continue making even though you know better — it will show kids that not everything is always perfect or comes easy.
Therefore you help them develop the right mindset and build their resilience, an important quality to have in life.
It's okay if you screw up — learn from it and move on!
2) Celebrate failures (and embrace them)
Failure can be an excellent teacher. We have an opportunity every time this happens, so why not take advantage of it?
Teaching kids that failure can be an opportunity for growth is a great way to help them feel empowered when they fail.
They will see it as something good instead of bad, which will allow them to overcome obstacles in life and bounce back even stronger after every fall.
Emphasize the importance of trying new things. It's essential for kids because it will help them become more adaptable.
They will learn that failure can happen no matter what they are trying to accomplish, but eventually, things fall into place with persistence and dedication (and a little luck).
Failure is the road that leads to success, so children must learn to embrace failure just as much as they do success because there will be plenty more opportunities for both in the future!
Start small and take baby steps towards teaching your child about failure.
3) Discuss "The Learning Pit" with your child
Schools around the world use The Learning Pit as an analogy for learning.
To put it simply, the Learning Pit represents a challenge.
It's like getting into a pit when you take on a challenge.
Getting out of uncertainty may seem difficult. We learn something new when we climb out.
As kids grow older and start to feel more confident in themselves with new tasks or challenges, these strategies can help them build grit, a great quality for anyone to have.
Once your child starts spending time with their resources from The Learning Pit, it will help them learn how to better deal with failure the next time around!
Failure is a great thing when you learn to embrace it and use it as an opportunity for growth — just like we do in real life!
4) Explain the brain science of how failing is good
According to Daniel Willingham, a professor at the University of Virginia, "One thing that makes education difficult is it takes time for new knowledge or skills to become usable."
Failing now and then when trying something new will help children develop those new brain connections necessary for success.
Every time you fail at something, you have the opportunity to grow stronger and become better equipped to handle future challenges.
Teaching kids about failure is important because it will help them see that they can accomplish anything if they try hard enough and pick themselves back up if things don't go their way right away.
Start by implementing some of these strategies in your home or classroom today!
5) Give them experiences of "Failing Forward"
Failing forward is a term that means failing multiple times but learning from those failures and eventually succeeding.
Okay, this can be a difficult concept for both parents and teachers. But it's worth it.
For example, your child might try something new like ice skating or skiing; they may fall on the first day of lessons (fail), but then come back the next day and try again (forward).
Teaching kids that failing is a good thing because it means you're trying new things, but if you keep practicing, those skills will eventually become second nature!
Failing forward works great for any skill or activity. When your child grasps the concept, they will be more willing to try new things — and when they do fail, it won't feel like such a big deal.
6) Celebrate their progress
Even if they haven't achieved their goal or succeeded yet, encourage your child to be proud of themselves.
If you struggle with this, remember that children are still learning how to deal with failure, so don't compare them to others.
Parents and teachers need to teach kids about failing and show them the benefits of failing too.
When kids understand that failure is a chance for growth, they will be more willing to keep trying and not give up.
Using these strategies in your home or classroom can help children learn about failing and how to use it as an opportunity for improvement — which will benefit them their entire lives.
7) Be a courageous example
Fail in front of your kids. When you fail, explain that it's okay because failures are just the beginning of learning. Let them know how great they're doing by trying instead of being afraid to get their hands dirty and build something new.
Competition is a beautiful motivator for some kids but can be discouraging if you constantly come in second or third place.
Instead, encourage your children to work hard and continue learning because, in the end, each child can learn something new.
Conclusion:
Children need to know how great it feels when they succeed. Still, there is a good amount of pride in knowing that your children will be okay even if things don't go as planned because failure is part of learning and growing through life's challenges instead of avoiding them altogether.
Encourage an environment where children are okay with failing every once in a while because it means they're trying new experiences.
Having courage doesn't mean you never fail or make mistakes — it means you get right back up and keep going.
Praise kids for trying hard rather than always focusing on their successes. They will be more willing to continue learning when they know that it's okay to fail every once in a while!
Be an inspiration by practicing what you preach — fail, learn from your mistakes and try again.
Which one of these seven ways will you begin implementing today? Let me know in the comment section.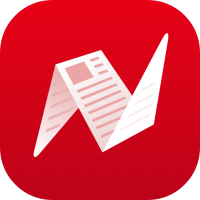 This is original content from NewsBreak's Creator Program. Join today to publish and share your own content.