Be a New Yorker!
Being one of the world's fantastic cities, New York City is full of many tourist attractions that we can never visit at a time. Some people visit this fabulous city to enjoy Broadway shows, while others are specifically interested in dine-ins and shops around the city. Yet, a few just come to the town to witness beautiful sites, like the Statue of Liberty and Brooklyn Bridge.
Now, coming to the 10 best fun activities in NYC, despite your being a citizen of NY or just a visitor, here's my list of must-dos for you in the city: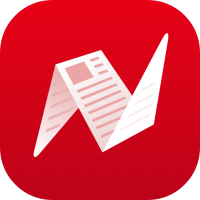 Greenwich Village walk
Geographically, Greenwich Village is part of Washington County, New York. The village was previously famous as Whipple City. Many popular artists started their art journey from this village, which was enslaved by bohemians. You can hang out around Italian cafes in Greenwich with your friends/family or maybe alone that have been frequently visited by the Beat Generation and other clubs to host music legendaries, such as Bob Dylan.
People also wander around narrow streets, surrounded by elegant old-fashioned townhouses and idyllic gardens. Touring this village is totally free of cost, where you can experience all the seasonal weathers, which are Summer, Autumn, Winter, and Spring.
You can also get a buzz out of shopping around the village, which contains many outlets of various fashion brands, such as Burberry, Michel Kors, and Voltair. The locals often suggest that the tourists visit the streets of this village at night to experience a lively spot surrounded by bars, night and comedy clubs.
McDougal Street, the oldest place in Manhattan, is another tourist spot you should add to your list of to-tour places, which is also the heart of Greenwich Village. When visiting New York, you cannot help but make a stop there - and for a good reason.
Flea Market
New York has some of the finest flea markets. It fascinates tourists around the globe as it is a whole new world itself. You can find vintage clothing, antique furniture, handmade jewelry, art supplies, and much more. Let's have a sneak peek of the 8 best flea markets in New York.
Zoo Animal Spotting
Being in New York, you cannot miss those slippery ones in flippers or furry four legs. The city has 5 zoos: Bronx Zoo, Central Park Zoo, Queens Zoo, Prospect Zoo, and Staten Island Zoo, where you can spot grizzly bears, red pandas, and penguins. Bronx zoo is the biggest one among all and is home to more than 4000 animals. Many of them are endangered, so it would be a lifetime experience for you to watch them.
You can enjoy a bug carousel, nature trek, butterfly garden, congo gorilla forest, zoo shuttle, wild Asia monorail, children's zoo, and jungle world. Moreover, you can enjoy sea lion feedings, wild encounters, star attractions, and treetop adventures. You need a good 4-5 hours to visit the whole zoo. They are the best place to visit at any age. So, discover your wild side, and don't miss this lifetime experience.
Staten Island Ferry
It is a free and accessible passenger ferry route operated by the city's department of transportation. It runs 5.2 miles through the boroughs of Manhattan to Staten Island. It has a 24-hour schedule and takes approximately 25 minutes to take a Staten Island Ferry tour. One of the last vestiges of a ferry system represents the legacy of a former era of New York City's ferry service.
You can see an impressive view of the Freedom Tower, Hudson River, New Jersey, Ellis Island, and Statue of Liberty. Additionally, you can make your day fun by savoring some tasty refreshments on board, such as hotdogs, coffee, and beer. The striking thing about this ferry is that it is the busiest passenger-only ferry system around the globe.
Not only the physically active individuals but also the physically disabled can enjoy riding, thereby using its lower level. Riding in the burnt orange boat is a fascinating experience. Visiting New York and not enjoying the Staten ferry is a sin.
Dining at Little Italy
Italy in New York? Yes, you guessed it right! New York has a little Italy. It is about one block long, and you can enjoy mouthwatering imported Italian special food. There are bars and restaurants which are made famous by Rat Pack and gangsters. You can also make Italian special food items home from the local shops.
Spend a sunny day strolling through the streets and learning about its history rather than just sampling its food. You can also entertain yourself with the collection of fantastic artwork of diverse artists. Not enough, want to get cultured? Alright! Head over to the New Museum and discover its vibrant neighbors.
Also, it has an old church of St. Patrick, Italian American Museum, and the police building built-in 1909. Little Italy is easily approachable by public transport. The Feast of San Gennaro, the most fabulous Italian American feast, happens in New Italy and is a go-to event for out-of-towners and locals. We recommend you visit it with your friends and family and enjoy the delicious cuisine.
Hell's Kitchen
Hell's Kitchen is among the most treasured markets. Don't be surprised if you found Oscar De la Rents or Versace in a bundle of clothes. Sometimes you get hold of an antique that others have missed out on, and that will make your day. Even if you have come with a plan of window shopping, you will enjoy roaming around.
Artists & Fleas
From vintage jewelry to the latest trends, this market has it all. You will get the vibe of an exhibition when you enter the market. This market keeps moving between Chelsea and Williamsburg, so Google, before leaving to know the location for the day.
Bushwick Flea
Bushwick flea is a place where young artists and entrepreneur designers come to showcase their talent. The market is not so overcrowded, so you can easily roam around in peace. Moreover, you can take some inexpensive handicrafts and goods back home from this versatile market.
Conclusion
All the places mentioned above are worth visiting when you plan to visit New York. The city is so diversified and your time is worth spending. It is a heart of sightseeing, food, culture, and arts. The best time to visit New York is from June to September as the weather is pleasant and warm. However, if you want a cheap trip on weekends, visit NYC from mid-January to February end. We wish you the best journey of your life. Good Luck.