As expected, the Miami Marlins are trade deadline sellers. They have already shipped their top trade chips, outfielder Starling Marte and closer Yimi Garia. The Miami front office is looking to maximize this deadline by dealing away all expiring contracts with value. First baseman/outfielder Garrett Cooper was on that list after slashing .284/.380/.465, good for a wRC+ of 136 (36% better than league average). With only the remainder of his $1.8 million one-year deal left, he is a bargain. A recent injury has erased that value.
Garret Cooper was diagnosed with a torn ulnar collateral ligament (UCL) and will undergo season-ending Tommy John Surgery. With an expiring contract, his trade value completely vanishes. He will become a free agent.
Most UCL tears occur in pitchers, due to the strain of throwing a baseball at max effort repeatedly throughout the year. Given UCL tears are from repetitive wear and most major league players grew up playing baseball, even batters are at risk for the injury. The silver lining for batters is the recovery time is much quicker. Pitchers typically require 12-15 months of rehab while position players only require three to four months. That's good news for Cooper, but it doesn't help the Marlins.
Miami now turns to its remaining trade chips. There are trade Adam Duvall, Richard Bleier, Ross Detwiler, John Curtiss, and Sandy Leon. None of those players will draw majoy prospects. They would bring in a bunch of lottery tickets. Some will add depth to the team and some will remain in the minors. If the Marlins are lucky, one will become a valuable starter.
Miguel Rojas and Jesus Anguilar are Miami's two most valuable trade pieces remaining, but recent reports suggest the Marlins won't trade either. Instead, they will be part of the 2022 team as the team eye's contending. Expect the Marlins to attempt extending the players as well.
The Cooper injury is a reminder of how quickly trade value can change. It is a shame for Cooper as he set himself up for a solid payday. He wasn't going to strike one of the top free agent deals this offseason, but he would have done better than the deal he signed prior to this season. While he will be ready for spring training, he will likely need to sign another 'prove it' contract.
Hopefully, he can return to his 2020 form and earn a solid contract at the end of 2022. It wouldn't be a surprise to see Miami resign him. It is the perfect low risk, familiar move for an organization looking to compete. If Miami becomes sellers again, they can try trading a (hopefully) healthy Cooper in 2022.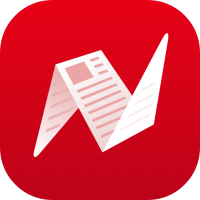 This is original content from NewsBreak's Creator Program. Join today to publish and share your own content.