When the Washington Nationals signed Stephen Strasburg to a record-breaking $245 million contract (which lasted only 33 hours thanks to Gerrit Cole) during the 2019 offseason, fans and baseball experts had mixed reactions. On the one hand, the contract felt like a just reward for a player who just dominated the 2019 playoffs and helped the Washington Nationals win their first World Series. When healthy, Strasburg is one of the 10 best arms in Major League Baseball.
Health is the issue.
Looking at the other hand, you have a pitcher who can't seem to stay healthy.
Strasburg is a perfect representation of the statistical phenomenon known as regression to the mean. If a 'B' student aces a test, it is more likely they will get a 'B' on the next test, not that they will become an 'A' student. It is possible - they may have changed study habits and found a passion - but more than likely, they will regress to their average (or mean) performance. Strasburg had a healthy season, starting 33 games. In the previous eight seasons, he reached that mark once. He only averaged 24 starts a season from 2015-2018.
When the contract was dolled out, Washington bet on the 2019 version of Strasburg being the new Strasburg. That was a mistake.
Another team may have scooped Strasburg up and paid the same amount Washinton did. That doesn't mean it was the right decision. The St. Louis Cardinals allowed their star player and future Hall of a Famer, Albert Pujols, walk to Aneheim. It was one of the best front office decisions in Cardinals history.
The odds were Strasburg would revert to his mean and struggle to stay healthy. That has been the case since the 2020 season and it is only getting worse. Strasburg only managed two starts during the pandemic shortened 2020 season and he is stuck at five this season. The latest news out of Washington indicates five may be the final number.
Strasburg has been dealing with neck irritation all season. This latest bout led to an injured list placement on June 2nd. Most neck and back pain resolves within a couple of weeks. Strasburg doesn't fall in that camp. Granted, most people with back and neck pain are not trying to throw a baseball 98 mph a couple of hundred times per week. Regardless, the Nationals are concerned.
For the second time in this injured list stint, Strasburg has suffered a setback. The Nationals training staff has decided to back down Strasburg's throwing program as of July 23. Given the length of the remaining season, unless the Nationals are in a playoff hunt, I anticipate Strasburg's season is over.
The Nationals may decide to act as buyers at the trade deadline, bolstering their rotation enough to stay afloat while Strasburg recovers. Given the struggles of the past two seasons, I am not sure that is wise. Strasburg needs an offseason reset, not duct tape.
On July 21, Nationals GM Mike Rizzo stated the next week of play will determine whether they are buyers or sellers. I have to imagine the latest Strasburg news pushes them a little closer to the sellers designation.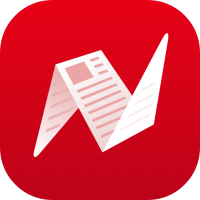 This is original content from NewsBreak's Creator Program. Join today to publish and share your own content.