At the end of July, all Major League Baseball teams assess their teams and decide whether they should add or subtract. Elite teams look for the missing piece, good teams making a playoff push look to make a big splash, and teams out of the race aim to sell short-term rentals for long-term prospects. For the buyers, they need to depart with those long-term prospects - lottery tickets that often don't pan out but are the most valuable players in the game when they do. It is the price you have to pay to bolster a playoff team.
Well, not always.
The Chicago White Sox have one of the brightest futures in baseball. They have a young core high-end talent in the lineup and on the mound. They currently sit 8.5 games ahead of Cleveland for the AL Central crown and are tied with Boston for the best record in the American League. They have done all of this without two of their best hitters, one of whom has been out since spring training. Not for long. Chicago is about to add two power bats without having to deal any players away. They are about to become more dangerous.
Eloy Jiminez has looked sharp after four games across two minor league levels. He has homered and drawn a pair of walks. The power is a great sign, as he is recovering from a torn pectoral he suffered while attempting to rob a home run ball during a spring training game. The pectoral major is a large muscle and is responsible for much of the power generated during a baseball swing. There was concern at the time of the injury that Jiminez was done for the season. The optimistic view was he would return in time for the playoffs. At his current trajectory, he will return in a week, providing the White Sox with a bonus two months. That is important as it will allow Jiminez to knock off the rust and be ready for the playoffs. He will even have an advantage of being fresher than the other players.
Not far behind is fellow slugger Luis Robert, who has been out since mid-May after suffering a grade 3 hip flexor tear. The Robert recovering is even more impressive than the Jiminez recovering. Grade 3 strains (the medical term for tear) often require surgery. Best-case scenarios often peg a return date of three months post-injury. Roberts is shooting for two and a half. It is another reminder of the capability of professional athletes. They have remarkable bodies with access to the best resources in the world.
Robert has been cleared to start a rehab assignment, meaning he is about two weeks away from returning. If he regains his pre-injury form that had him slashing 316/.359/.463, the Chicago lineup will be one of the most dangerous in all of baseball.
With a comfortable lead, there is no need for Chicago to rush either player back and I don't expect them two. Minor league rehab assignments can last up to 20 days and it would not be a surprise to see both players use all of those days. They also will have added rest days early on, ensuring they are eased into gameplay at a pace that doesn't increase injury risk. In the end, the White Sox are returning to All-Star caliber players to an already great team.
It's an exciting time to be a Chicago White Sox fan.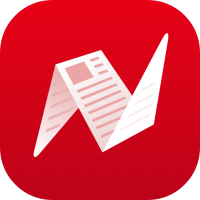 This is original content from NewsBreak's Creator Program. Join today to publish and share your own content.