The Cincinnati Reds have entered each of the last two seasons with growing optimism that they can compete with the best teams in baseball. Many baseball experts have been skeptical of that notion, wondering if all of their win-now moves left them in limbo - a middle-of-the-pack MLB team with a middle-of-the-pack farm system. Going into 2020 they signed Mike Moustakas to a four-year, $64 million contract. He had an All-Star nod under his belt but they had to get creative with their defensive alignments to fit him on the team. The reds followed the Moustakas signing by adding outfielder Shogo Akiyama from Japan. He joined an already crowded outfield. The biggest move came a month later when they signed the top available outfielder, Nick Castellanos.
The expanded playoff format allowed them to sneak in last season. Entering the playoff series, team leader and former MVP Joey Votto told reporters, "We're a (expletive) nightmare and everyone knows that."
Cincinnati was swept in the three-game series (2-0). Making matters worse, they became the first team in baseball history to fail to score a run in an entire playoff series. It was a nightmare, just for the wrong team.
Coming into 2021, they had renewed optimism but the same concerns in the world remained. Coming into the trade deadline, Cincinnati finds themselves 6 games out of the second wild card spot a 6.5 games out of first place in the central division. Given their optimism, one would assume they would act as buyers. A recent injury may change that mindset.
Nick Castellanos, the aforementioned outfield free agent prize from the 2019 off-season, has a microfracture in his right wrist. While microfracture may sound minor, he reports he can't swing a bat. Bone heals relatively quickly, provided it receives the right environment. Continuing to swing a baseball bat is not the right environment.
Castellanos has anchored the Cincinnati lineup, slashing a robust 329/.383/.582 with 18 home runs in 368 plate appearances. While Cincinnati has decent outfield depth, especially with Nick Senzel set to return from his own injury soon, no one can replace his bat. Herein lies the issue with going all in as a fringe contender.
Even with Castellanos, the Reds are not in the same league as the three beasts in the west - the Giants, Dodgers, and Padres. They don't match up well with the Brewers either, who boast one of the best top of the rotations, a huge advantage in the playoffs (innings limits could factor in though). With a middle-of-the-pack farm, a large acquisition - Trevor Story, Starling Marte, Joey Gallo - doesn't make sense. Cincinnati has a young MLB roster with a bright future. They are better served to do a mini-sell and retool for next year.
Like several teams on the deadline fence, the next two weeks will likely decide their fate. If they drop a couple more and move to 8-10 games back, anything but selling is blind stubbornness. If they manage to string some wins together and receive good news on the Castellanos injury, maybe they can make a run for it.
Injuries are never ideal, but this one is particularly poorly timed. Granted, it would be more costly if it occurred after buying at the deadline and then dashing playoff hopes. It will be interesting to see how things play out over the next two weeks.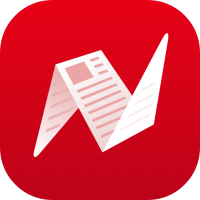 This is original content from NewsBreak's Creator Program. Join today to publish and share your own content.