Seeing the news about the latest spike in COVID-19 cases in Tokyo and the restrictions being placed on the Olympic Games is a sobering reminder that the pandemic is still rampant. The vaccine rollout in the US has been strong relative to the rest of the world (we still have a long way to go) and we are fortunate to be able to return to some level of pre-pandemic normalcy. One of the most welcome changes is the ability for kids to gather again.
I am not just walking about schools - although reopening them was a big step - I am talking about recreational events. As the parent of a three-year-old, I witnessed first-hand the social toll the pandemic had on children. Keeping kids isolated at home, during an age when they are developing social skills, is potentially harmful to their development. I am not here to weigh the risks and benefits of social distancing for kids in the height of a global pandemic, rather, I am here to share a great method to re-engage your child.
Get plugged into soccer.
Two weeks ago, my son started playing soccer in Alpharetta, GA through the organization Happy Feet. As a three-year-old, he is not learning about the rules of the game or playing to win. That wouldn't be appropriate and Happy Feet doesn't have any intention of simulating a game with keeping score. They aim to build a love for soccer and provide an arena for children to play together.
Every Saturday, families from all over Alpharetta and neighboring towns gather at the local soccer fields to watch their kids play. All worries and thoughts of the pandemic vanish. Many kids are shy (not uncommon pre-pandemic) but the coaches do a great job of creating a fun and inviting atmosphere.
The sessions (referred to as games but, again, no score is kept) start with the kids huddled in a circle with their personal soccer balls. Parents are typically behind their child to lend a helping hand and join in the fun. The warm-up starts with waking Bobby - the name of all soccer balls - with their feet. Coaches use games like red light, green light and weave through volcano cones (my son legitimately thought they were hot and meticulously dribbled around them) to help kids become comfortable moving with the ball.
If you want some extra time on the field, you can sign up for practices during the week. These are the same as the 'games' except the group size tends to be smaller. The experience doesn't suffer. The kids run around with smiles on their faces.
Happy Feet provides Alpharetta families with an avenue to increase social engagements for their child in a fun and healthy environment. The experience is a great way to strengthen family bonds and build memories outside of the house as well.
I can't recommend Happy Feet enough.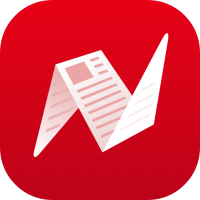 This is original content from NewsBreak's Creator Program. Join today to publish and share your own content.