It has been a rough season for the Atlanta Braves. No team has been hit harder with injuries and it may cost them a shot at another World Series run. If they want to maintain any chance of returning to the NLCS, they need more firepower. Typically, the trade market is how teams beef up in the summer. For the Braves, it will come through returning key players from injury.
Acuna and Soroka are done for the year after undergoing ACL and Achilles repair surgeries, respectively. Two other key players, Travis d'Arnaud and Huascar Ynoa are inching closer to bolstering the lineup and rotation.
d'Arnaud, Atlanta's starting catcher, has missed most of the season to date after tearing a ligament in his thumb, requiring surgical repair. He has recently begun swinging a bat with both hands, a key step in the rehab process. He will soon face live pitching, a more challenging task as the ball contact creates additional strain on the ligaments. Additionally, reacting to a pitch requires full trust in the body and elite timing. Lastly, d'Arnaud will need to be comfortable catching a full game. The injured thumb is on his catching hand.
The current timeline has d'Arnaud returning in August. He will need a week or two of tunning up in the minor leagues.
Ynoa is also nearing a return, but the timeline is less clear. Both Ynoa and d'Arnaud suffered contact injuries but one was a baseball play - a collision at the plate for d'Arnaud - while the other was lost 'battle' from the start - Ynoa punched a bugout bench in frustration, breaking his hand. Ynoa is set to throw off of a mound this week. A more definitive timeline will be developed after assessing his tolerance to the session.
If all goes well, Ynoa will progress to live hitters, followed by a rehab assignment in late July or early August. The question for Atlanta is whether Ynoa will return as a reliever or starter. I am betting on the former.
The Braves need help across the diamond and the bullpen is the quickest road to play. If Ynoa performs well - or if the Ian Anderson injury is serious - he may enter the rotation. The good news about a fracture is the risk of re-injury is low. The Braves can afford to be aggressive, unlike with a ligament or tendon injury.
Atlanta is in a tough spot as the trade deadline at the end of July, prior to either d'Arnaud or Ynoa returning. Their progress over the next two weeks may determine whether Atlanta takes on the buyer or seller role.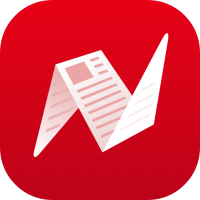 This is original content from NewsBreak's Creator Program. Join today to publish and share your own content.