What is your longest family tradition? Growing up, my family watched the Christmas Story every Christmas eve. I can recite half the movie at any given time. Compared to my wife's family, however, the movie is a small-time tradition. Her family has been gathering at a Pawley's Island beach house for four generations.
I didn't know what to expect when I was first invited in 2012. At that time, I was the boyfriend who was grilled by 35 family members across two beach houses. I did my best to gain acceptance but nothing worked better than joining the family float in the parade and becoming a baberaham.
Yes, our float was Baberaham Lincoln and the Clampire Hunters. I stood in the pack of a pickup truck in American flag short shorts and a fake beard and top hat with four other guys. We pulled a trailer full of our the other teenagers and 20-somethings (my wife included) who wore roasting pans on their heads to represent the clams. It may sound ridiculous, but we took home the top prize.
One and done.
The 4th of July parade is just one of the traditions within a tradition. From that moment on, I knew Pawley's Island would be a trip I would look forward to every year.
While I haven't participated in the parade since our victory, I have established other mini-traditions. For the past two years, I have donated several golf balls to Heritage Golf Club. I play nine holes with my father-in-law and two brothers-in-law. The golf balls are a small price to pay for a great time.
It is not the course's fault. I blame my two young children as my golf outings have tanked since they were born (worth it). The course is well designed and maintained. The back nine is full of water but it is a beautiful course. I expect the four of us to return every Fourth of July week.
In addition to golfing, local seafood is a must. This year, my wife and I teamed up with her sister and husband to take our kids - four total - on a dinner outing. Taking a pair of three-year-olds, a 14-month-old, and an eight-month-old to a restaurant is a tall order. The Claw House in Murrells Inlet was up to the challenge.
Not only did we get a great table with a view along with their expansive wrap-around porch, but the rapid service also kept the kids happy, which in turn kept the parents happy. They brought out the kids' food in less than 5 minutes, allowing the adults to enjoy their drinks and appetizers. As for the quality of the food, it is authentic, local seafood. Three of the four adults devoured their lobster tacos - it is a must-order. The fourth enjoyed her shrimp po'boy but had order regret upon tasting the lobster taco.
There are many other great options along the Murrells Inlet Swap Walk, but make sure you check out the Claw House and order the lobster tacos.
Lastly, we always hit up the Hammock Shops before departing home. The Hammock shops are the best stop to get local souvenirs. You have to get some fudge as well - sadly samples are no longer an option given COVID-19. The Christmas Mouse needs to be on the itinerary, too. Our Christmas tree is full of Pawley's Island ornaments, one for every year we have attended the beach as a family.
There are many other options for family traditions depending on your likes. If you are looking for a great family beach spot, check out Pawley's Island, South Carolina.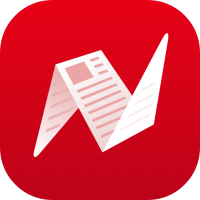 This is original content from NewsBreak's Creator Program. Join today to publish and share your own content.