We will have to resume the wait to watch one of baseball's most talented players. Minnesota Twins Center Fielder Byron Buxton is heading back to the Injured List, this time with a hand fracture. Buxton only played three games after returning from a month-long absence due to a hip flexor strain. He picked up right where he left off, going 4-for-10 with a home run and a double. Unfortunately, a high and tight fastball got away from Reds pitcher Tyler Mahle, striking Buxton in the hand.
So how long will Buxton be out?
Buxton suffered a boxer's fracture
X-rays showed a fracture at the base of the 5th metacarpal in his left hand. The 5th metacarpal is the bone directly underneath the pinky finger. It is referred to as a boxer's fracture as the break commonly occurs after punching. Buxton didn't punch the ball, he simply couldn't get his hand out of the way in time.
While Buxton doesn't need to worry about punching for his recovery, he does need to worry about gripping a bat. A fracture of the 5th metacarpal results in swelling and pain with making a fist. To swing a bat and make contact with a ball, which transmits force and vibration to the hands, requires a fully healed and strong bone. In addition, Buxton steals bases and routinely makes diving catches. His bone needs to tolerate impact when sliding into a base (if he goes head first) and making an extended diving catch.
The other consideration for Buxton are the consequences that come from healing strategies. Following a fracture, casting the standard treatment. While it is ideal to help the fracture heal, it leads to atrophy of the muscle. The decrease in muscle size results in decreased grip strength and power, both of which are necessary for playing baseball.
A common timeline for full recovery is 3-4 months. As an elite athlete with the best resources at his disposal, Buxton may be able to beat that timeline. The Minnesota Twins had high expectations this year, with many projections having them win the division. The results have not mirrored the projections.
The Twins currently sit at 31-42, 12.5 games behind the division-leading White Sox. Even when Buxton was looking like the MVP front runner (alongside Mike Trout), batting a pristine .369/.409/.767, Minnesota was scuffling. At this point, it is likely the Twins will be sellers at the trade deadline; the Buxton injury on increases that likelihood.
The Twins won't rush Buxton back and risk additional problems. He may return for the last month of the season but it will likely be too little too late for the Minnesota Twins.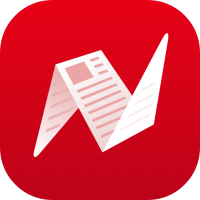 This is original content from NewsBreak's Creator Program. Join today to publish and share your own content.