The Washington Nationals are in desperate need of some good news. Sitting at 32-36 and fourth in the division, they could use some pitching help. There dominant pair of aces at the top of the rotation, Stephen Strasburg and Max Scherzer, are both on the injured list. Recent news shows they are on track but one is closer to returning than the other.
Max Scherzer's timeline
Scherzer has been his usual dominant self this season, with a 2.21 ERA and 104 strikeouts in 77.1 innings. His last start, taking place on June 11th, lasted only one out. He left with a mild groin pain. The official diagnosis was groin inflammation. It is likely he suffered a grade one hip adductor strain. We are not sure which specific muscle he injured but it doesn't matter.
Scherzer deserves credit for acknowledging the injury and not attempting to push through. Due to the pandemic shortened season and disrupted offseason training programs, players' bodies are not prepared for the rigor of a full season schedule.
The Washington training and coaching staff made the correct decision in placing Scherzer on the injured list. He will only need to miss one start and can focus on letting his body recover. The break may help reduce his risk for other injuries. If he elected to pitch with a strained groin, the pain and power reduction would have altered his mechanics and potentially led to a more serious injury.
Scherzer is set to throw a bullpen session today and should be able to make his next start on Tuesday against the Phillies. Expect him to be back to pre-injury form.
Stephen Strasburg's timeline
Strasburg's situation is more serious than Scherzer's. Not only is his injury more serious, but he also is having a poor season. Strasburg has only thrown 21.2 innings, with a 4.57 ERA and 1.38 WHIP. He is in the midst of a second Injured List stint for nerve irritation in his neck, causing symptoms traveling down into his arm.
While Scherzer is throwing bullpen sessions, Strasburg is limited to playing catch. It's still a step in the right direction. Starting a throwing program is the biggest step for an injured pitcher. There is no timetable for Strasburg's return. We should have one in the next 1-2 weeks, depending on how he responds to catch and throwing with more effort.
It should be noted, the Washington rotation has performed well since Scherzer went down, posting a 0.78 team ERA. It is a small sample size, however. The Nationals will welcome Scherzer - and eventually Strasburg - back with open arms.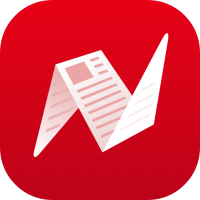 This is original content from NewsBreak's Creator Program. Join today to publish and share your own content.