With rising temperatures in Seattle this week, the city has many places to stay cool. City leaders say this weekend's heat will be an unprecedented event. The city is opening its emergency operation Center and all hands are going to be on deck. So, what we've learned about this weekend and preparations is lifeguarded beaches, spray parks, outdoor pools, cooling centers, libraries, and senior centers will also be open and available. A 24-hour emergency cooling shelter will also be open through June, 29th with meals provided. Seattle City Light says it's prepared to get through this event and has canceled any planned outages.
So guys you're going to need a strategy to keep yourself and your kid crew cool. That's why I have put together a list of ways to chill out on those rare days when Seattle's too hot to handle.
1.Jumping in the sea!
Make the splash beachside at one of our area's awesome swimming beaches. Gene Coulon Memorial Beach Park, Matthews Beach Park, Juanita Beach Park, and Mount Baker Beach Park are all Lake Washington's favas. Green Lake offers a cooling splash at two swimming holes and there's fun family swimming at Lake Sammamish State Park, too. All have lifeguards on duty and enclosed swimming areas with shallow water for splashing tots and diving areas for daredevil big kids and grown-ups.
2. Icy place in Summer.
Up the cool factor this summer by hitting the ice. Kent Valley Ice Centre, Sno-King Ice Arena in Kirkland, and Highland Ice Arena in Shoreline all offer drop-in times, so your little ones can practice their figure eights, hockey moves, or even broomball skills. Just remember to wear long pants and layers. You might even need to dig out your scarf and gloves!
3. Hop Aboard!
When the temps really begin to sizzle, catch a breeze on a Washington State Ferry. Criss-crossing Puget Sound is a great way to cool off—kids can ride on the breezy outdoor decks and grown-ups can retreat inside to the air-conditioned passenger cabins. It's easy to find an excuse for a day trip to Bainbridge Island, Bremerton, or Vashon Island.
4. Go to Air-Conditioned Library
Most Seattle Public Library and King County Library locations have AC, so grab your library cards and set off to find some awesome summer reads. We all know reading is cool, but it's doubly cool when your little bookworms are in an air-conditioned library.
5. Dive In the Sea!
Take the plunge at one of our area's fantastic outdoor pools: Colman Pool on the shores of Puget Sound, Magnolia's favorite Mounger Pool, or Peter Kirk Pool in Kirkland. Looking for a free option? Hit a neighborhood wading pool in Seattle or on the Eastside. Don't forget to apply the sunscreen!
6. Spray and Splash.
Splashing is so exciting in summers. There's nothing like a blast of cool water on a hot summer's day. Hit a Seattle spray park or Eastside splash pad for an instant cool down. Like an oasis in the desert, when it's hot, these cool spots beckon not just the Littles, but the whole fam!
7.Water Slides to beat the heat.
If your kid crew is into water slides, lazy rivers, and wave pools, Wild Waves and Enchanted Village and Renton's Henry Moses Aquatic Center are the places to go when it's hot, hot, hot! Psst… be sure to check out Insider's Guide to Wild Waves and Enchanted Village for the scoop on this year's park changes.
8.Cool Indoor activities.
Great for super hot days (and rainy ones too), indoor play spaces like PlayDate SEA, Wunderkind Seattle, and Roo's World of Discovery will keep everyone in your crew happy and cool. On the Eastside? Check out these three exciting indoor play spaces.
9.Chill Movies in movie theaters!
Wow, the silver screen. The perfect escape from reality… and the heat! Remember to bring a jacket, as we all know, movie theaters can be a little too chilly! If you don't mind seeing an oldie but goodie, check out the Regal Summer Movie Express and Cinemark Summer Movie Clubhouse for $1 movies all summer long.
11. Spend Night at the Museum
The exhibits may not actually come to life, but with a little imagination and some cool whizz-bang effects, you and your sweltering crew will have an awesome time at the museum. Uncover dinosaur fossils at the Burke Museum, take your little historian to MOHAI (be sure to grab a gallery pack full of fun activities), reach for the skies at the Museum of Flight, or try the family programs and little artist spaces at the SAM (Seattle Art Museum) and Asian Art Museum.
12. Pick up some Seattle Pops
Seattle Pops uses fresh, seasonal, local ingredients for all of their flavors, meaning you can feel good about eating popsicles all day. Find Seattle Pops at their Wallingford brick and mortar location, or at your local farmers market.
Heat exhaustion is more serious. It occurs when your body can no longer keep itself cool. You may start to feel dizzy or nauseated. Other symptoms include feeling thirsty, weak, or uncoordinated. So kindly take serious action if you or any of your family members feel heated.
#SummerBucketList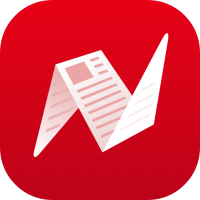 This is original content from NewsBreak's Creator Program. Join today to publish and share your own content.