Who is ready for summer travel? If you want to go down the scenic Central Coast and enjoy a variety of dining and shopping, quirky accommodation, and unique outdoor experiences, Cambria is for you!
Cambria is a coastal village located along California State Route 1 (Highway 1) between San Francisco and Los Angeles. Cambria's rich history is rooted in the exciting story of the American West, with tales of Indians, cowboys, miners, traders, and pioneers. The earliest human inhabitation in this area is the Native American "Chumash" peoples who lived in the coastal area amongst abundant marine resources.
Although the story of how Cambria got its name is not fully known, the story that is thought to be closest to the truth is that Cambria is named after a Welsh town in Cambria County, Pennsylvania.
In Cambria, you can spend time on the magnificent beach called Moonstone, watch the sunset, and tour Cambria's quaint town center with its wonderful antique shops and restaurants. You can enjoy fine dining at Sow's Ear Cafe, Robin's, Moonstone Beach Bar & Grill, and Black Cat Bistro. If you like wine tasting, the Paso Robles area is nearby. You can also visit the small shops in the main square, take a walk on the beach, even chow down on some bar-b-q. Cambria has a lot to offer if you love trees, gardens, architecture, and fine dining.
Just walking on the Cambria hillside (there's a small park somewhere up there) is very scenic and there is much to admire in the way people protect their homes and gardens. Cambria is occupied by great craftsmen; working with glass, jewelry, and paint.
If you love the great outdoors, your next trip should include plans to traverse Cambria's open spaces by footpath.
You can also stop by Morro Bay on the way to Cambria. No matter how many times you have been to Morro Bay, the rock will still manage to take your breath away. The distance between Morro Bay and Cambria is 19 miles.
If you go to Cambria, be sure to visit the Guthrie-Bianchini House (now the Cambria History Museum), one of the oldest houses in Cambria, built-in in 1870. Visit the Creekside Garden Preserve, and the Historic East Village and enjoy Cambria's rich architecture.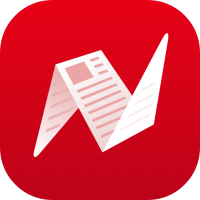 This is original content from NewsBreak's Creator Program. Join today to publish and share your own content.