Little Slice of Denmark in Southern California: Solvang
If you want to feel the European vibe in California, you should visit Solvang, a small tourist town about 3 hours north of Los Angeles and 4.5 hours south of San Francisco.
This super cute Danish village has all the Northern European vibes! From architecture to windmills, boutique shops and delicious Danish bakeries, you can add this cute little Danish Village with all the feel of Northern Europe down the coast to your itinerary and create a fun activity for yourself for the weekend. Many people choose to combine a trip to nearby Santa Barbara with a day in Solvang.
History of Solvang:
Solvang is an old authentic city built in 1911 by cultured Danish immigrants. Solvang, a town in Santa Barbara County, California, from San Francisco to Los Angeles, more than 300 kilometers from San Francisco, 150 kilometers from Los Angeles, has less than 10,000 people, two-thirds Danes.
In 1911, five immigrants from Denmark bought the land and they built a village school, where the original immigrants and their children received traditional Danish education while working in farming or other industries. Thus, a Danish city was gradually formed around the school, far from Denmark.
Although there are only a few streets in Solvang, the streets are filled with beautiful colorful red wooden houses and a few iconic windmills.
On your tour, you can wander the charming streets of Solvang, check out the iconic danish windmills, try Authentic Danish pastries at Solvang Bakery, a cozy bakery, and eat great pancakes at popular restaurants like Paula's Pancake House. In addition, you can taste Danish beer and wine.
Many people choose to combine a trip to nearby Santa Barbara with a day in Solvang. Or you can spend a weekend in Solvang exploring all that the Santa Ynez Valley has to offer. So don't forget to add sweet Danish Town Solvang, one of California's hidden gems, to your routes in 2021.
Did you know that Solvang has 4 wooden windmills in the downtown area? Try to find them all when you visit.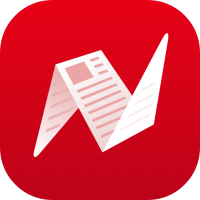 This is original content from NewsBreak's Creator Program. Join today to publish and share your own content.