By Yadira Sanchez Olson
A black hole where the face of a woman with long hair would be, and her face inches away from her, is one of the charcoal on paper art pieces displayed at a mixed media exhibit in the main lobby of the Lake County administration building that's located at 18 N. County Street.
Through Sept. 10, the "Mixed Media Invitational: Healing and Material Processes" exhibit that includes work from a number of local artists can be appreciated at no cost by residents who visit the building for any business or just walk in. 
The artwork was created by established encaustic and collage artists Rebecca Stahr and Crystal Marie, and artists and students Lee Judilla, Stasie Cruz, and Hunter Birch.
Cruz is the student behind the charcoal on paper pieces of the woman. She's an animation major at the College of Lake County and serves as the assistant to curator and local artist, Katrina Davis-Salazar. 
Davis-Salazar said the exhibit is part of the Lake County's Art in Public Places program that was rolled out this year in partnership with local artists, arts organizations and galleries. 
All involved in the program are volunteers and involved with art in one form or another. 
The idea for the Lake County Art in Public Places came from former Lake County communications director Erin Thrower. 
Thrower left that position in July to become a Dundee Township Supervisor in McHenry County.
Davis-Salazar, who teaches art at CLC and is the Community Arts and Engagement Coordinator there, has been a part of the program since its inception. 
"There are many different ways to curate," she said. 
This particular exhibit was put together in about three weeks. Much quicker than most. It was also a different experience than when curating in a gallery, she said. 
For one, she and others could only work during hours the building was open, being careful not to cause too much commotion in the county building, as passersby walked in and out the nearby entrance.
But the experience was also gratifying, as those who stopped to look at the artwork expressed their emotions and the artists were able to see and hear first-hand what impact their work had on them. 
"It was sometimes overwhelming and shocking," Davis-Salazar said. "Some people had tears in their eyes."
"The positive feedback and excitement from all who walk through the now art-filled building has been wonderful," said Davis-Salazar. "The mixed media work explores memory, reclamation, introspection, spiritual connection, and healing. The exhibit includes encaustic, collage, charcoal, chalk-marker, oil, and pencil techniques."
And just like the current exhibit has many textures and layers, so does the program. 
One goal is to show the community that great artwork is accessible, and that it is continuously being created by locals. 
Another focus of the program is to place that art in a space that everyone can see. The government building is a place where people of all walks of life, ages, ethnicities, cultures and genders go to carry out business, from getting a marriage license to attending court. 
"It's a central place where there aren't any of those societal barriers," Davis-Salazar said. 
Once a sterile hallway, now, the lobby is where local artists can show off their talent in their community, and residents can enjoy free artwork. 
The current exhibit is open to the public Monday thru Friday from 8:30 a.m. to 4:30 p.m., until Sept. 10. 
Parking is available in the attached parking garage and is free for the first two hours. 
Following the "Healing and Material Processes" exhibit will be another celebrating Hispanic Heritage Month, set to start on Sept. 15 and run through Nov. 2. 
Davis-Salazar said she will also be curating that one. 
A  final exhibit for this year will honor "Legends of Lake County" and is tentatively scheduled to run from November 5 to January 3.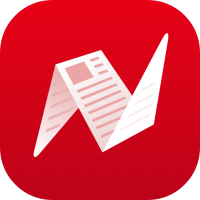 This is original content from NewsBreak's Creator Program. Join today to publish and share your own content.