By Yadira Sanchez Olson
A proposal for a countywide paratransit system is working its way to a vote by the Lake County Board next month. 
For the past 20 years, the county has been having conversations about the need for a transportation program that seniors and the disabled can access.
The goal is to provide a system without the limitations that now exist, with services that cover only a portion of the county and are operated by individual townships, unable to cross geographical boundaries. 
These services make for challenging travel for those who live in one township but perhaps shop or see their healthcare provider in another, Lake County officials said. 
The new countywide borderless paratransit service proposes to consolidate and streamline more than 40 existing services into one that the county is calling "Ride Lake County."
Lake County Board Chair Sandy Hart, said the new proposed paratransit system would be a dial-a-ride service that residents with disabilities and those 60 or older can use to get anywhere in the county.
"Those invisible geographical barriers would be gone," Hart said.  "The service will be borderless and seamless, with one agency to contact."
That would eliminate gaps in the existing services and prevent confusion of where riders  can or can't travel through or what number to call for service.
Earlier this month, two back-to-back presentations of what the program would offer residents were presented virtually by Mike Clemens, manager of transportation planning for the Lake County Department of Transportation.
Klemens explained the history of paratransit in Lake County:
In the 1980s, an ADA paratransit service that complimented PACE's fixed-route bus service was implemented. 
The formation of a Lake County Coordinated Transportation Services Committee to guide paratransit coordination efforts was started in 2005. 
From 2010 to present-day, services for Ride Lake County West are operating, and in 2016 to present-day, the Ride Lake County Central has been in operation.
In 2019, a market study evaluated more transportation options for seniors and people with disabilities. The priority of the study was to identify a lead agency that can advance paratransit coordination and service improvements. 
During the presentations, residents were invited to ask questions or share their comments and the public could submit those via the county website through Aug. 18. 
Currently, the Lake County Department of Transportation is in the process of compiling all of the public comments, Klemens said. 
The next step will be to present a report to the County Board and Public Works, Planning and Transportation Committee on Sept. 1.
Much feedback from the community was in regards to the hours of operation. Klemens said the service was to operate from 6 a.m. to 6 p.m. daily, except for holidays. But residents would like to see the hours extend to 7 or 8 p.m. 
"We'll discuss expanding the schedule with the committee to better accommodate people who work or want to get to other activities after 6 p.m.," Klemens said.   
The estimated cost of the program is $2.2 million a year, Klemens said. 
It will be funded by money from the federal government, subsidies from PACE and the county. 
The county's estimated share is between $600,000 and $1 million, depending on the amount of federal grant funds received. 
Klemens said riders will pay $3 for the first five miles and 5 cents for each additional mile. Based on those parameters it is estimated that 59,000 annual trips will be made.
Residents will be able to call Pace's call center to register and book the trips anywhere in the county.
Klemens suggested people book their rides at least 24 hours in advance. But bookings can be done in as little as two hours in advance, and as far out as seven days.
Needed companions of people with disabilities would ride at no cost. Service dogs would be allowed. 
The Ride Lake County program could be rolled out as early as next spring.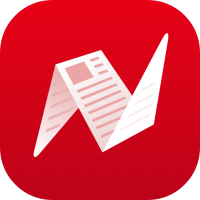 This is original content from NewsBreak's Creator Program. Join today to publish and share your own content.