By Yadira Sanchez Olson
A mosque in Zion is scheduled to open its doors in March 2022. 
The first purpose-built mosque will be a place of worship for the Lake County and SE Wisconsin chapter of the Ahmadiyya Muslim Community.
The structure —a blending of modern design with historic and traditional mosque architecture— will be 13,000 sq. ft. 
The local group's new prayer site will sit on 10 acres at the corner of Lewis Avenue and 27th Street, just a mile away from the ThunderHawk Golf Club in Beach Park.  
Three acres will be used for the building, with seven acres of green space surrounding it. 
At a foundation stone ceremony hosted at Zion Benton Township High School this month, the group welcomed national Muslim leaders, neighbors, some members of Congress, local law enforcement and city and county officials. 
Informative speeches told the history of the Muslim faith and the meaning of a mosque. 
Messages of friendship and peace were expressed by Muslim leaders and in return, city officials and guests assured their Muslim friends that the feeling is mutual.
Zion mayor Billy McKinney presented a mayoral proclamation. 
"In Islam, a mosque is not only a house of God where Muslims gather for five daily prayers," said keynote speaker Mirza Maghfoor Ahmad. "A mosque is also a place for peace, harmony and human equality."
Ahmad is national president of the Ahmadiyya Muslim Community USA. 
"By building this mosque, the Ahmadiyya Muslim Community in Zion is reminded of its obligations to worship God and care for its creations," Ahmad said.
All of the group's guests got a chance to speak at the podium during the first part of the ceremony, which was followed by a luncheon and the actual slather of cement on the foundation bricks by the chosen guests.  
President of the Ahmadiyya Zion chapter Abu Bakr, thanked the team of men and women who "worked hard to make the project happen."
Nearly $5 million were raised by the AMC's national organization and locally. 
Officials told endearing tales of families who made donations. One such story is of new parents donating an undisclosed amount in the name of their child who was only a day old.  
The structure will boast a large prayer hall on the main floor with a community room and a kitchen in the basement, said Falahuddin Shams, national vice president of the Ahmadiyya National Community.
Another key component will be an exhibition hall that houses items and historical documents that tell the story of the religious organization's creation. 
Multi-language technology will allow non-English speaking visitors to listen to the information in their own language. 
Still in the works, pending zoning approvals is the traditional minaret — a tower from which the faithful are called to prayer five times per day.
National spokesperson for the Ahmadiyya Muslim Community USA Amjad Mahmood Khan, said another wish for what the mosque will bring to the community is a dispelling of ignorance, misinformation and disinformation about Islam. 
"As long as we have this mosque, the doors will remain open for all people of all backgrounds and we will work together to instill their love for all and hatred for none, which is the official motto of our community," Khan said. "It's a slogan that has defined us for a centennial." 
Also recognized was Zion resident Larry Collins. 
Collins owns property in the same neighborhood where the mosque is being built. 
Early on, when the AMC was met with opposition by the city's zoning committee, Collins came to their defense with a 5-page memoranda.
"He was a God-send for us that evening and we have never forgotten him; will never forget him," said Junayd Latif, AMC director of public affairs. 
"It's an honor and a privilege to have them as neighbors, Collins said.  
AMC is the oldest American Muslim organization.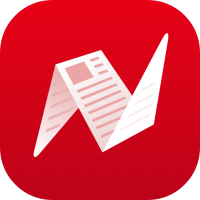 This is original content from NewsBreak's Creator Program. Join today to publish and share your own content.