By Yadira Sanchez Olson
Nefeli Papadakis discovered what she'd be doing for the next 18 years when she was only four.  
The Gurnee resident, currently in Tokyo representing Team USA in the 202ONE Olympics in the sport of Judo, said she used to watch her older brother George participate in the sport from the sidelines when he was eight years old. 
She begged her dad to let her join but she was considered way too young, as the general starting age is six or seven.
But... Steve Papadakis gave in after a few weeks and let his daughter get on a mat to try it out, he said.
It was love at first fight. 
In her Olympian bio, Papadakis said, "I loved learning something so cool and different and absolutely loved getting to fight. It was really fun for me and after entering and winning my first local tournament later that year, the four-year-old me officially fell in love with the sport."
Nearly two decades later, the now 22-year-old who graduated from Warren Township High School, is getting a chance to make a long-time dream come true at the Olympics. 
The occasion is a bit bittersweet, though.
On one hand, she's there. Nefeli made it. Her hard work, perseverance, passion and dedication have paid off. 
The whole world will see what she's made of Wednesday at 9 p.m. CST during the Judo competitions. 
On the other hand, her dad, who has been not only her biggest supporter, but her coach since she began this journey, won't be there to celebrate a win or console a loss in person. 
Due to Olympic COVID restrictions that allow only a certain number of coaches and managers to be there, Steve had to stay home along with his wife Lilibeth and watch the matches on TV like everyone else who is a spectator. 
In 2016 Nefeli joined Team USA and her dad had to step back a bit from traveling with her as much as he'd have liked. 
For the reason of seniority, Steve couldn't be one of the coaches to travel to Tokyo.  
Nonetheless, the pride for his warrior is the same. 
"She fights with her heart," Steve said. "She puts everything in it."
Calling her the love of his life, Steve said he knew a long time ago that one day Nefeli would be right where she is today. 
"I watched her development. I know she has the talents," Steve said. 
While stepping back from the traveling, Steve is still 100 % Nefeli's guide in her competitions and training. 
Nefeli calls Seve cbetween matches to seek guidance. 
She thinks of him as "the most influential person" in her career as an athlete. 
"After the draw comes out, I always send my draw to my dad so that we can think of a plan and work together to make a strategy. My dad is really good about researching the competitive tendencies of girls in my division, so it helps me to think through different scenarios with him before competitions," Nefeli said in her Olympian bio.
If Nefeli wins her first competition against South Korean Olympian Soon Hyun-ji Wednesday, Steve said he's ready for that text or phone call so the two can discuss an attack strategy for her next round.
"I've studied all her opponents," Steve said. 
Nefeli's mom is thinking something different. 
Lilibeth said she has mixed feelings.
She's "very excited and proud of her" but as a mom she's also feeling quite anxious and protective of her daughter. 
"I want her to do well," Lilibeth said. "I know she has the talent, but anything can happen."
Nefeli takes after her dad in many aspects. He was a boxer in his native land of Greece and practiced Judo while attending the University of Chicago. 
But one thing Nefeli gets from her mom is being lachrymose. 
"She cries at the drop of a hat," Lilibeth said. "We cry together when we're watching sad movies."
Don't get it wrong, though. 
Lilibeth said her daughter is one tough cookie. 
"She's no pushover," Lilibeth said. "She's strong-willed and has the psychology of an athlete."
But as a protective mama, Lilibeth would have liked to be there to hug and kiss her daughter when the grandeur of the moment takes over and emotions are overwhelming. 
Nefeli's parents said whatever happens in Tokyo Wednesday, one thing is for sure. 
The family name will forever be inscribed in Olympic history.
The Olympics started in Greece and Steve said there is a list of all the Olympians that have ever competed in the games. 
"Whether she brings home the gold or not, my daughter's name will be there on that list," Steve said. "Our family name will always be there."
Steve calls that a "sacred and very special" accomplishment that started 18 years ago.
Back when his Olympian was calling him daddy.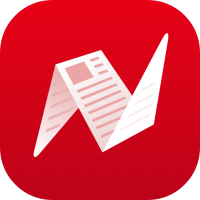 This is original content from NewsBreak's Creator Program. Join today to publish and share your own content.