By Yadira Sanchez Olson
A double rainbow across tree lines and the outdoor canopy tents of restaurants in Lake Bluff was the perfect ending to a Tuesday night bike ride that members of the Lake County Bicycle Club took before imbibing with friends outside the Lake Bluff Brewing Company on Tuesday.
Dennis Mumm jokes they're a beer club with a bicycling problem, as they end the Tuesday night bike outings with drinks and conversation.
But all kidding aside, the board member made clear the club is really about camaraderie.
Founded in 1978, the club boasts nearly 150 members from throughout Lake County and nearby areas, such as Cook County and Wisconsin.
Members organize regularly-scheduled bike rides like the Tuesday Night Road Ride that was started by Matt Jennings and his wife Heather of Highland Park.
The Jennings started the outing about 12 years ago, they said.
The route starts at the Lake Bluff Metra station and takes the riders through nearby neighborhoods.
Unlike other rides, the Tuesday night event is for those who are middle of the road with their speed, Heather Jennings said. There are always strong riders throughout the line all the way to the back, making sure no one is left behind.
The view of the home's beautiful lush front yards and the ravines and bridges in the upscale neighborhoods in Lake Forest and Lake Bluff where the riders go through is the reason Dorothy Nolen participates in the activity.
The Winthrop Harbor resident said the Tuesday Night Road Ride is one of her favorites.
"It's absolutely gorgeous," Nolen said.
For Beth Stutzmann of Lake Forest, the rides are a "mix of pleasure and pain," she said.
She enjoys pushing herself beyond her limits and getting exercise.
Stutzmann joined the Lake County Bicycle Club in fall 2018, but many others became members during the state-mandated shutdown caused by the COVID-19 pandemic.
During the height of the pandemic, the Tuesday night ridership tripled, going from 15 riders to nearly 60.
"People have found a new love," Heather Jennings said.
Pat Burkhalter is a retired educator from the Waukegan Public School District who began biking in 1998 after her husband died, she said.
The Lake Bluff resident was looking for something to occupy her time and chose a bike as a tool for exercise and distraction. 
At 74, the retired English teacher still enjoys long bike trips, she said. 
She's biked from Cocoa Beach to Key West in Florida, where she spends her winters, and across Kansas, to name a few.  
How she continues to excel at her sport on her Miami Blue-colored Trek hybrid bicycle is by being disciplined and dedicated. 
"I'm willing to always go farther," Burckhalter said. 
New to the club is Mariah Goeks of Lake Forest. 
The 21-year-old joined in May because her twin sister joined last summer and said it's fun. 
Goeks had been doing a lot of biking on her own and decided that riding in a group might be better. 
"Everyone is very kind and supportive in the groups," Goeks said. "I've been able to ask for advice and learn from more experienced riders."
The Bicycle Club of Lake County also hosts meetings for its members, Mumm said. 
Guest speakers are invited and participation in advocacy and other activities are encouraged.
Biannually, the group cleans St. Mary's Road through the Adopt-A-Highway program. 
Club annual dues are $20 and all types of bikes are welcome, including tandem bicycles. 
To join or learn more about the club, visit the Bicycle Club of Lake County website: https://bikebclc.com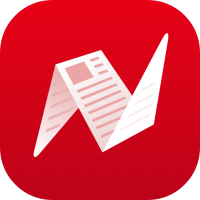 This is original content from NewsBreak's Creator Program. Join today to publish and share your own content.