By Yadira Sanchez Olson
Brandon Marano's baseball team friends are into fishing and he wants to take up the sport so he can join them on fishing trips this summer, he said.
On July 30, the 14-year-old was accompanied by his 15-year-old brother Ramsen and his mom Tammy when attending the Lake County Forest Preserves' Family Fishing Day event at Independence Grove in Libertyville.
The Mudelein family was the only one that registered for the event. They had instructor Mark Hurley all to themselves Wednesday morning.
Hurley said people are still figuring out what's open now that pandemic restrictions have eased and programs are starting again. He thinks once word gets out that the fishing lessons are back, many more families will take advantage of the opportunity as they have in previous years.
As an environmental educator and volunteer coordinator with the Lake County Forest Preserves, Hurley teaches nature programs to kids and adults.
Fishing is a sport he's very familiar.
"I've been fishing my whole life," he said.
On Wednesday, Hurley started his lesson at the picnic tables at the North Bay Marina, where he showed the Maranos what lures to use to catch different fish and how to hook them. He also demonstrated a variety of knots and how to hold a fishing pole.  
"Keep it simple," Hurley said about the tools in a tackle box. "It's better if you only have what you need."
With his fishing instructions a bit of information about the area was included. 
Hurley said the lake is a rich aquatic system transformed from an old rock quarry.
Musky, northern pike, black crappie, largemouth bass, channel catfish, walleye, bluegill and yellow perch are found there.
Game fish are periodically stocked and it's a catch-and-release system.
Once the verbal lesson and demonstrations were done, Hurley took the Marano family to what he called his favorite spot to fish, where they put to use what they learned.
With the background sounds of birds chirping and the fragrance of flowers in the air, the family enjoyed casting their lines on a muggy morning, from time to time reciving tips and praise from Hurley.
"That was a beautiful cast," Hurley told each of them as he watched them practice.
"It was exhilarating," Brandon said, after catching a male bluegill within just minutes of throwing his line in the water.
Brandon proudly posed for pictures with the fish before releasing it back in the lake.
Ramsen and Tammy also caught fish.
Although she grew up on a farm in Michigan and fished with her father, the Mundelein mom said she's forgotten how to fish and is thankful for the fishing program the county offers. 
Hurley told the boys another place he really likes where they can do some fishing is the Nippersink Forest Preserve in Round Lake.
The two man-made lakes at Nippersink have gone through extensive shoreline restorations and the work with the fish habitat makes the lakes popular with fishers, according to the Lake County Forest Preserves website. 
Additional family fishing days are scheduled in July and August. 
Hurley said to know when fishing programs are offered people should check the website: https://www.lcfpd.org/IG/
Programs offered may require a fee and registration in order for instructors to have the materials and tools participants will need ready.
The LCFP familiy fishing activity has a fee of $20 for Lake County residents and $26 for non-residents. Fishing poles and bait are supplied.
"It's really a fun experience and people can learn a lot here," Hurley said. 
The Independence Grove Forest Preserve offers residents other water activities, such as ice fishing and the rental of boats, paddleboards, kayaks, canoes and pedal boats.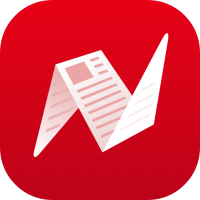 This is original content from NewsBreak's Creator Program. Join today to publish and share your own content.