By Yadira Sanchez Olson
A lemur, a tiger and young musicians with superpowers are some of the characters in the fictional books Vicky Weber writes that immerse kids in the world of melodies, harmonies, tunes and instruments.  
The 27-year-old educator from Gurnee has six years of experience teaching at elementary schools. It was there she discovered that to teach the language of music you sometimes have to get creative.  
"Earlier in my teaching career I noticed a lot of students love music class but not reading," Weber said.  
As a child, Weber enjoyed interactive books and used that as inspiration to write musical storybooks for kids in grades Kindergarten through third.
Her first musical storybook was self-published in February 2020, right before the COVID-19 pandemic closed schools.
"Many teachers reached out to me to thank me for writing the book, because it helped them in their virtual classes," Weber said. "That's when I decided to step it up and write more."
"Lazlo Learns Recorder" tells the story of a Lemur named Lazlo who is a bit nervous about his first day in music class at his new school. The play-and-learn book teaches kids about the instrument.  
To date, Weber has written seven books.
The idea for the book "Tiger Tempo" came to Weber in the middle of the night, she said. The book teaches music vocabulary.
This unique formula of musical books was not one that was understood by the publishers Weber sought out to get her books out to readers when was done writing, she said. 
The feedback she was getting was that kids are used to reading traditional books. Dropping the music interactive aspect out of the story was one suggestion made to her.
However, Weber didn't want to change that. The interactive musical feature was the whole reason behind writing the stories, she said. 
Firmly believing in her endeavor, Weber decided to self-publish her work instead. 
Currently, Weber's books sell on Amazon, book stores, and other places where books are sold, such as Target and Walmart.
Weber's latest book is set to be released on July 27.
"When Step met Skip" is the story of two characters on a musical staff. They meet and teach one another about their ways.
"In musical notations, steps and skips are the distance that a note takes," Weber said. "This teaches kids the difference between steps and skips and that the best kind of music has both."
To bring to life the two circles on the musical staff, Weber worked with Canada-based musician and illustrator Geneviéve Viel-Taschereau, whom she said did a wonderful job at giving Skip and Step a personality.
"The characters are simple but textured and vibrant; very colorful but simple," Viel-Taschereau said.
Weber credits the illustrator's musical background for the way her ideas smoothly transitioned to the drawings that convey her story.
For her part, Viel-Taschereau said Weber is very easy to understand.   
"Vicky is always clear in the way she writes," Viel-Taschereau said. "She trusts and believes in her illustrators, which is absolutely wonderful."
Although music plays a significant part in Weber's work, two of the seven books she's written and published have nothing to do with music. 
"Aurora's Orchid" and "Taíno Tales" are stories inspired by Weber's Hispanic roots. They intertwine fiction with reality.
"Aurora's Garden" is based on Weber's grandmother and an orchid that has come to be a special symbol for the family. 
It was Weber's first book, she said. 
When she published it, she gifted the first copy to her father on Christmas Eve. 
Weber is now a new mom to daughter Eliana, born in April.
Weber said of her little one, "No doubt she'll inspire other stories."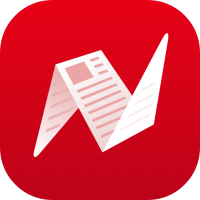 This is original content from NewsBreak's Creator Program. Join today to publish and share your own content.