By Yadira Sanchez Olson 
Fun at the Kroll's Fall Harvest Farm in Waukegan is looking a little different this summer with a new feature for families to enjoy. 
The new Kroll summer movie night events offer up an evening of outdoor entertainment with a family-friendly movie playing on an outdoor screen. 
Guests who purchase an online ticket at Krollsfarm.com for $25 are allowed up to seven people per car to enter.
Movie-goers can set lawn chairs and blankets on a spot on the lawn, and while waiting for the movie to start at dusk, can picnic with food from rotating food trucks. Different food trucks are featured at each event and popcorn is on sale at the concession stand. 
Kids can also visit and feed the farm animals —goats, different breeds of sheep, alpacas, chickens and turkeys.
According to the farm's website, there may be some weeks when a hayride is added for a tour and an explanation on how the fall corn mazes are designed and cut each year. 
Normally, the theme and design of the maze are kept secret until a couple of weeks before the farm opens for the fall season in mid September. 
Last year the maze's theme was sheep.
The summer night activities may offer event-goers an early sneak peek at the 2021 maze.
The idea for movie nights is as a way for the Kroll family to expand their fall and Christmas season into summer, said Tyler Kroll, manager at the Kroll's Fall Harvest Farm. 
"This was tied to trying to create more outdoor family activities while COVID was still an issue, Kroll said. "During the fall, many families were thankful to have something outside and different to do. It originally started as the idea of a drive-in and evolved from there."
Tyler's parents Randy Kroll and Ruthann Carlton-Kroll own and have lived at the farm for many years. 
It was Carlton-Kroll who started the farm on their land in 1993 when her three children were very young. 
"I wanted to teach my kids where their food came from," Carlton-Kroll said. 
For more than 27 years the farm has been a place where students learn about agriculture.
Now an adult, Tyler Kroll is taking what he's been learning from his parents since he was a toddler to own and run Kroll's Concessions, which hosts the movie nights and makes the famous pumpkin donuts that sell at the fall. He also owns and runs Kroll's Christmas Trees, which operates at the Waukegan farm during the Christmas season. 
That's not all. 
Tyler Kroll also manages Prairie Wind Family Farm in Grayslake, he said.
"Managing two farms is definitely exhausting at times, but all farming is a labor of love, otherwise none of us would last long in it," Tyler Kroll said. 
Hosting movie nights has been a new experience for the family. 
"Logistically, we had to talk to the county and get approved to hold a special event, Kroll said. "Our other activities, the fall farm and Christmas tree sales are agriculture-based, so they are easily allowed. Whereas movie nights fell in a different category of public special events. After working together with the county, it was just putting together the equipment and finding sponsors and food trucks." 
Kroll said unfortunately, the first scheduled showing of the 2016 computer-animated movie, "The Secret Life of Pets" scheduled on June 26 was cancelled due to forecasted thunderstorms in the area. 
The next event is scheduled for July 31 with tickets going on sale July 1. 
Visit the movie nights Facebook page at https://www.facebook.com/events/347243033585289/ for promo codes for discounts and to see the food truck menus. 
People can also use the Facebook page to cast votes on what movies they want to see.
"I'm hoping this turns into another outlet for parents who are looking for something fun to do with their family outdoors," Carlton-Kroll said. 
If successful, movie nights at the farm may become a summer staple. 
Kroll's Fall Harvest Farm is located at 13236 W. Townline Rd. in Waukegan.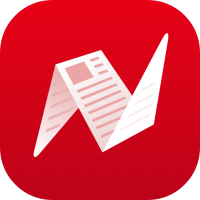 This is original content from NewsBreak's Creator Program. Join today to publish and share your own content.