By Yadira Sanchez Olson
To have the same rights, status and opportunities as everyone else is all Waukegan resident Nikki Michele wants for herself, her fiance Tracy Sorensen and everyone else in the LGBTQ+ community. 
Her part in making that happen is taking shape with the founding of the LGBTQ+ Center in Lake County in 2020, where support groups and LGBTQ+ cultural competency training are offered and connections are made in a positive and safe environment. 
Currently, Michele runs the nonprofit out of her home. But the mother of four hopes to grow the organization into a permanent brick and mortar space where community-driven programming, advocacy and education is available to not just the LGBTQ+ community in the county, but also those who want to learn about it and be allies, she said. 
Previously, during the time when COVID restrictions were in place, the organization offered online programming for youth and adults.
Since May, in-person support groups have been meeting at 7 p.m. Mondays at the Heart of the City at 114 N. Genesee St. in Waukegan. 
"It's such a beautiful array of people," Michele said, of the growing list of attendants who participate each week. 
Zion resident Heidi Stump heard about the Monday night support group and recently attended. 
The 21-year-old identifies as omni aceflux, which she explains, in simple terms, means she doesn't experience sexual attraction but can fall in love with all genders. 
Stump adds that while she identifies that way, "labels are fluid" and how she feels one day is different from another. 
In the past, Stump's found it challenging to feel welcome, respected or even validated.
"I haven't had the best experience with LGBTQ groups," Stump said. "I didn't feel supported when I shared how I felt."
At the LGBTQ+ Center in Lake County, Stump said the reception has been different; it's a more positive and comforting experience. 
Though part of the LGBTQ community, Stump said she still struggles with some of the evolving terminology and has used the wrong pronouns for transgender members while speaking in the group. 
Participants, though, have been kind and have taught her what are the correct terms to use, without getting offended or attacking her, she said. 
"It's a safe place to learn about yourself and others," Stump said.  
That sense of support, friendship and safety is the secret sauce to the center, Michele said. 
To date, there are  400 people in Michele's database. They include members from other local agencies and organizations who have or want to in the future partner with the center for events and training.
Most recently, the Lake County Health Department reached out to Michele to be an organizer of the city's first Pride Day event, which included a resource fair, a CandyWauk, drag shows and dance tent.
"It was an honor," Michele said of her participation. "It really felt like pride."
The inaugural event was so successful that Michele and the planning committee are already working on ideas for next year's.  
She said the plan is to start fundraising earlier in order to have more sponsors, including more local businesses. 
She hopes the event can be hosted in a bigger space where several entertainers can entertain. 
And she's not stopping there. 
Legislatively, the LGBTQ community continues to have rights that were already afforded to them taken away. 
Although events like the Waukegan Pride Day show communities are moving toward inclusivity, there is much work to be done across the country.
Michele is also the mother of a transgender child. Her fight for equality is a fight for the safety of her family. 
"Transgender people are disproportionlaly affected by violent crimes," Michele said. "We can't be apathetic or complacent."
Michele added that in the end, the goal is to not need an LGBTQ center to feel a part of any community. 
"It's un-American that people have to fight to live as they are," Michele said. 
Through open dialogue and education, Michele is looking to change minds and provide a safe zone where everyone in the LGBTQ+ community can thrive.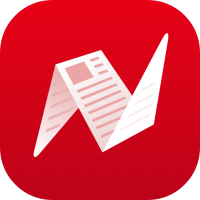 This is original content from NewsBreak's Creator Program. Join today to publish and share your own content.