There is a reason why Columbus is canceled. For one, how can we honor a man who enslaved, erased, and exterminated the Natives from their lands?
In Denver, every second Monday of October is celebrated as Indigenous Peoples' Day.
On March 20, 2020, Governor Jared Polis signed a bill abolishing Columbus Day, which is celebrated as a national U.S. holiday on the second Monday of October. Many Denverites were too concerned with the progress of the coronavirus pandemic to pay much attention to the bill. But the Colorado bill effectively ended Columbus Day in the state.
Colorado failed to remove Columbus Day and instead celebrate it as Indigenous Peoples' Day. Still, in cities like Denver, Durango, Boulder, and Aspen, they have officially acknowledged Indigenous Peoples' Day.
And while on the first Monday of October, Colorado celebrates Cabrini Day, the Italian American woman is also believed to be the patron saint of immigrants. But, unfortunately, it never got to celebrate Indigenous Peoples' Day statewide officially.
There could be a strong lobby from the Italian American community who want to preserve their cultural heritage, which Columbus Day represents for most Americans with Italian lineage.
President Joe Biden on Friday issued the first-ever presidential proclamation of Indigenous Peoples' Day, lending the most significant boost yet to efforts to refocus the federal holiday celebrating Christopher Columbus toward an appreciation of Native peoples.
The day will be observed Oct. 11, along with Columbus Day, which is established by Congress. While Native Americans have campaigned for years for local and national days in recognition of the country's indigenous peoples, Biden's announcement appeared to catch many by surprise.
And on the White House official website:
NOW, THEREFORE, I, JOSEPH R. BIDEN JR., President of the United States of America, do hereby proclaim October 11, 2021, as Columbus Day. I direct that the flag of the United States be displayed on all public buildings on the appointed day in honor of our diverse history and all who have contributed to shaping this Nation.
The past, the present, and the future can all come together for the great nation of America to stand proud of its heritage but at the same acknowledge the suffering of Native Americans who, long ago, were the original inhabitants of an America long discovered before Columbus stepped foot in the land of North America.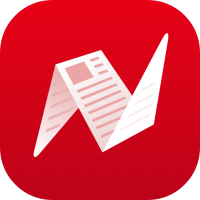 This is original content from NewsBreak's Creator Program. Join today to publish and share your own content.