Sterling Heights MI police helped a 79-year-old man after they caught him speeding. What happened next is a story that can warm your hearts and believe that the world is still a place where people show random acts of kindness.
Not every day do you hear how police officers do their job to help the community safe and in this story, three police officers chose to help instead of issuing a 79-year-old man a speeding ticket.
When the police stopped the speeding car, he looked distressed and began crying as you watch on this video.
The 79-year-old man bought a new TV and while you may think, what could be the problem is? The man can't make his new TV work, for his sick wife and for his adult special child.
Sometimes we are overwhelmed with what is happening in our lives, that a simple problem can spiral us into despair.
But in the moment of despair, help does come from strangers and for this 79-year-old man, from three police officers.
The problem on this day was that he had just bought a new TV for his family - but was rushing all over town trying to find the right cables to hook it up.
"I really try to drive right," David said. "I bought a new television today because I wanted to make my wife happy, you know, and I can't get it hooked up."
The man explained that he went to different stores to figure out how to connect it.
The police officers came to his house and needless to say, fixed his new TV. Sterling Heights Police Chief Dale Dwojakowski complimented the three officer's outstanding work to help David resolve the issue.
"I'm very proud of Officer Coates, Officer Verougstraete, and new recruit Officer Jakushevich for going above and beyond to help our residents," Dwojakowski said. "This is just another example of the amazing service that the Sterling Heights Police Department provides our community".
David was given a verbal warning for speeding.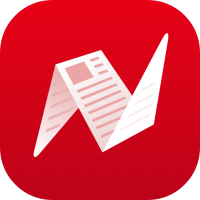 This is original content from NewsBreak's Creator Program. Join today to publish and share your own content.