I was catfished
The pandemic made me long for someone. It was three years ago when I was ghosted by my partner of three years. While it was a heartbreaking experience, I have learned to grow from that pain. I moved forward, not moved on.
One thing is sure, accept that people change, and so are their feelings. You can't force anyone to love you or not stop loving you.
In the middle of the pandemic, I am stuck at home. I am a full-time caregiver to my mom, something maybe later I can fully share with you. But here is a story on how I dealt with being catfished.
I'm a proud gay man, and I met my last boyfriend on Grindr. So yes, for some reason, it worked for me, and don't throw shade on me, fellow queens.
Every man I met on Grindr was generally pleasant, some you don't see or hear after your first encounter, and that is fine. However, be ready with your expectations, and you will come out of the dating app unharmed and whole.
How I met my "catfisher"
Again, one night with nothing else left to do, I opened the Grindr app, and there it was a message. I always respond. I guess it comes second nature to answer back if someone says hi or hello.
Since Grindr is a location-based app, I was hoping to meet someone nearby unless you have a premium account. Instead, I found out my "catfisher" is from Austria based in London, which he told me.
A real gentleman at first, but he wanted us to converse on WhatsApp. I didn't think much about it since I have talked to other guys who wanted to chat either on Facebook Messenger or WhatsApp.
He correctly introduced himself. He gave me everything I needed to know, his age, his work, in his case, his business, and his likes and dislikes. It was nice to talk to someone, remember we are in the middle of a pandemic. It was just surreal in the beginning. We exchanged photos, and that was it.
I didn't give it much thought after our first chat. Usually, people you meet on Grindr either ghost you or end up hooking for real. However, since he is in London, I thought it was a one-time chat.
He left me a message and sent me even more photos. But he wasn't asking us to chat in real-time. So I would reply with my pictures and short messages.
The following day, I got a video message. He was walking in the streets of London, well a video proves one thing, he is a real person. But for some reason, I have a feeling I am being catfished.
I prepared myself that eventually, I would find out. But he kept on sending me messages and videos of how his day went by. He would ask me the same. He was interested in me.
For the next four days, it was like that, we continued to exchange messages, but neither one of us initiated to chat in real-time. The few hours of time difference could be the reason, but you will make time if you are interested in someone. Unfortunately, neither one of us would make time.
Then, he messaged me that he was coming over in a few days. He professed his excitement and called me love. It was quick.
The more I suspected that he was catfishing me. Who travels in the middle of a pandemic. But, at the same time, the thought of someone doing something this random for you during a pandemic makes you be lost in dreamland. And instead of doubt, I began to wish for this to be all real. Finding love during the pandemic will melt anyone's heart. What are the chances, right?
The next few days were a blur. He continued to send me messages and videos, at one point an explicit video of himself. But we are both adults. I can handle seeing that.
The last day we chatted, he sent me his flight details, with the name he had given, everything was there, the airline, the flight, the day he arrived.
So, there goes my adult self. I was giddy about it as we chatted in real-time. I asked if he wanted me to pick him up at the airport. I needed to make arrangements. Remember it was at a time when there was still a lockdown while they were allowing some flights.
Then all of a sudden, He calls me , You idiot!
That was it, the last message I got. I don't think much about it anymore. It was an elaborate "catfishing modus operandi." He didn't do it to get money. There was none of that. He could be the person in photos and videos.
He did it to hurt. I guess he is hurting too. To go through such an evil plan takes a lot from a person. Making someone fall in love with him and make that person feel bad about himself is something you consciously do to another person unless you're a narcissist.
The truth is, I find the story sad not so much because I invested my time, knowing very well I could be catfished. But I feel sorry about him. He needs help.
People do cry for or out of love. But, in their desire to feel love, they hurt people because they fear if they don't, they will be the one who ends up being hurt.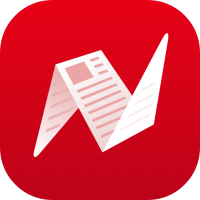 This is original content from NewsBreak's Creator Program. Join today to publish and share your own content.