Did you watch Mark Zuckerberg's IG video riding a hydrofoil surfboard that a CNN anchor calls "palpably weird?" Mark is seen waving the American flag with the soundtrack music from John Denver, and yet, it feels odd.
Why the sudden uptick in Mark Zuckerberg being "humanized' across social media, especially on the platforms that he technically owns a majority share, like Facebook and Instagram?
Before the Instagram video, there was this post about his goats, Max and Bitcoin. And while, like many, I thought Mark was being "funny." But, unfortunately, it appears that everything is nothing but a plan to change our perception of Facebook as a company.
According to a report by The New York Times, the reason behind all the funny posts and videos is Project Amplify.
Project Amplify — Make the Newsfeed work for Facebook.
The effort, which was hatched at an internal meeting in January, had a specific purpose: to use Facebook's News Feed, the site's most important digital real estate, to show people positive stories about the social network.
The New York Times said Project Amplify was an idea that Mark himself approved. The idea is simple, to make Facebook look favorable to the public, Mark had enough of the countless apologies the company has to issue to defend itself.
A lot has been said already about how Facebook failed, from privacy and Trump's hate speech, which for a time Mark refused to do anything until it was too late.
Even his most loyal "friend" or lieutenants, as they are called inside the offices of Facebook, are out to save the "King." On Jan. 11, Sheryl Sandberg, Facebook's chief operating officer, and not Mr. Zuckerberg, told Reuters that the storming of the U.S. Capitol had little to do with Facebook.
When President Biden said — the social network was "killing people" by spreading Covid-19 misinformation, Guy Rosen, Facebook's vice president for integrity, disputed the characterization in a blog post and pointed out that the White House had missed its coronavirus vaccination goals.
Facebook is clearly on the offensive. After multiple controversies, it has stopped short of saying it will no longer apologize and use Facebook's NewsFeed to make the company look better and Mark Zuckerberg look good.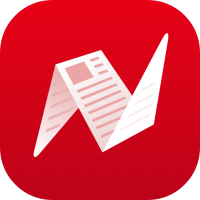 This is original content from NewsBreak's Creator Program. Join today to publish and share your own content.