San Francisco is a beautiful city, that is how I remember it the last time I was there, but many things have changed since 2010, the last time I set foot in the city.
I have written a few stories about SF, the viral theft video at Walgreens, and the Poop patrol. Yes, the poop patrol is as real as the soon-to-be trash cans that can cost SF taxpayers $427,500 to produce 15 prototype cans, and these are just prototypes. Wait, until the winning design is mass-produced and these beautiful trash cans, or should we say, bespoke garbage can litter the beautiful streets of San Francisco.
In late 2018, San Francisco had embarked on a quest to design its own garbage can — from scratch. By the summer of 2021, two-and-a-half years later, an industrial design firm had completed the conceptual drawings for three models. In July, the Board of Supervisors would vote on spending $427,500, much of it to manufacture and test five prototypes of each model. The price tag for each prototype was estimated at between $12,000 to $20,000 apiece.
Many people can't wrap their heads over the "need" to have expensive trash cans as when did trash can become ornamental rather than functional. However, in a city that sends around 500,000 tons of refuse to the landfill each year, the garbage problem stinks not because San Francisco residents are filthy with their garbage but because the garbage problem is filled with contracts that are costly and costly disadvantageous to the city.
San Francisco's waste management company, Recology, has agreed to repay its customers nearly $95 million after being accused of leveraging its cozy relationship with former Public Works head Mohammed Nuru to overcharge for trash collection services.
The agreement is expected to settle a lawsuit City Attorney Dennis Herrera filed Thursday against Recology, alleging the trash collector secured approval to improperly raise its rates by 14 percent — instead of 7 percent — by under-reporting its revenues in 2017.
District 6 Supervisor Matt Haney questioned why city bureaucrats were pursuing luxe garbage cans instead of off-the-shelf versions.
The overpriced garbage can plan to beautify the city was a project for Mohammed Nuru, the former Public Works director, facing corruption charges.
"The idea that San Francisco is so unique that we need a separate trash can from anyone deployed in any city around the world is preposterous," Haney told Mission Local. "It's something that reflects a broader and deeper brokenness of city government and the services it provides.
San Francisco deserves clean streets, a sustainable way to dispose of trash, but it doesn't need expensive trash cans.
Follow me to see more articles like this.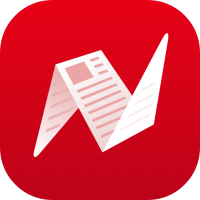 ...
This is original content from NewsBreak's Creator Program. Join today to publish and share your own content.