Once signed into law by California Governor Newsom, AB-453 Sexual battery: nonconsensual condom removal will penalize perpetrators in civil courts.
Gov. Newsom who a few days ago won the recall election in California and will serve the rest of his term until January 2023 has until October 10, 2021, to sign the bill into law AB- 453 bill, which passed in the California legislature.
Existing law provides that a person commits a sexual battery who, among other things, acts with the intent to cause a harmful or offensive contact, as defined, with an intimate part, as defined, of another that directly or indirectly results in a sexually offensive contact with that person. The law makes a person who commits a sexual battery pursuant to those provisions liable for damages and equitable relief.
This bill would additionally provide that a person commits a sexual battery who causes contact between a sexual organ, from which a condom has been removed, and the intimate part of another who did not verbally consent to the condom being removed. The bill would also specify that a person commits a sexual battery who causes contact between an intimate part of the person and a sexual organ of another from which the person removed a condom without verbal consent.
Assemblywoman Cristina Garcia, who authored the bill filed a similar bill in 2017, but it failed to pass in the legislature as it criminalized the act of nonconsensual removal of condoms.
Garcia has credited her interest in addressing nonconsensual condom removal to a 2017 article written by the attorney Alexandra Brodsky, who was a third-year student at Yale Law School at the time. Brodsky's paper, " 'Rape-Adjacent': Imagining Legal Responses to Nonconsensual Condom Removal,"
What is stealthing?
Stealthing is when a partner secretly removes a condom during sex without the other person's consent.
In some countries like the UK, Stealthing - or non-consensual condom removal is rape under UK law, but there's only ever been one successful prosecution, and that was in 2019.
Kate Parker is a lawyer and Director of the Schools Consent Project, which teaches young people about consent, she says a lot of people are quite surprised to learn stealthing amounts to rape in law.
"It's because in a case of stealthing someone quite clearly has only agreed to have sex with the use of a condom, so if you remove the condom it's not something they've consented to - and that makes it an offence."
She says it feeds into a wider conversation about respecting boundaries, and believes consent should be on the curriculum.
Stealthing can ruin lives
For women who have been victimized, there are consequences: unwanted pregnancy and being infected with an S.T.I. It can also become a lifelong trauma that needs to be addressed either by counseling or therapy.
It is why a civil case could be more helpful for victims than a criminal case. As there are underlying costs that victims have to undergo if they are to live past the trauma of being a victim of nonconsensual removal of condoms.
A guy found me on Instagram to tell me that I was "a basic bitch who was ruining things for everyone." And, you know, that's not the Judith Levine critique. This is more like "Nonconsensual condom removal is a really fun thing that I enjoy doing, and now maybe I'm not going to be able to do it anymore."
He seems to have a pretty narrow definition of the word "everyone."
Not to belabor the point, but that's exactly the problem something like the California bill is trying to remedy. When it turns out that the person you're sleeping with has a definition of "everyone" that excludes you, that's a pretty alarming discovery. My hope would be that, for people for whom it is not intuitive why it is bad to remove a condom without your partner's consent, they'll now have to ask themselves why that law exists. - Alexandra Brodsky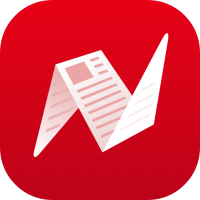 This is original content from NewsBreak's Creator Program. Join today to publish and share your own content.