If this is a movie, we would know "whodunnit" after an hour and a half, but this isn't a movie, as a real mystery continues to baffle local authorities in South Carolina. 
It has all the elements of controversy, the murder of a mother and son and now the father's confession after being shot in the head but survives.
Alex Murdaugh, the prominent South Carolina lawyer whose wife and son were shot and killed in June, asked a former client to kill him this month so his other son could collect a $10 million insurance payment but survived being shot in the head, the police said on Tuesday night.
In another twist of events, South Carolina Law Enforcement Division has this to say,
They have arrested Curtis Edward Smith, 61, also from South Carolina and a former client of Alex Murdaugh. He will be charged with insurance fraud, aggravated assault and battery, and assisted suicide.
In a separate interview by Dick Harpootlian who is Mr. Murdaugh's lawyer, with NBC's "Today" shows that he expects Mr. Murdaugh to be charged with a crime. However, he said Mr. Murdaugh had nothing to do with the killing of his wife and son.
Double Murder
June 7, 2021: Alex Murdaugh, 53, calls 911 and reports he found his wife Margaret, 52, and son Paul, then 22, shot dead outside of their home in Islandton, a small community about an hour north of Hilton Head Island, according to the South Carolina Law Enforcement Division (SLED).
Colleton County Sheriff's deputies determine both victims had multiple gunshot wounds.
The case remains under investigation.
The police have made no arrests and have not identified a suspect or a motive, but the killings have fueled speculation about whether the family's long and tangled history in the region could have a connection to the crime. The case has also put renewed attention on two previous deaths over the past six years, which investigators are reviewing to determine if they are connected to the double homicide.
Other unsolved cases have been reopened since the double murder happened in June this year, including the 2015 death of Stephen Smith, who in 2015 was a 19-year-old boy whose body was found along a road 10 miles from the Murdaugh home. His death remains unsolved.
Under pressure from a local newspaper, SLED has released documents not made public early in the investigation regarding the double murders of Alex Murdaugh's wife and son.
In a separate interview by family members with ABC's "Good Morning America," they said that their nephew Paul has been getting threatening messages after he was charged as a defendant in the boat accident that killed 19-year-old Mallory Beach.
They believed in retrospect that the threats could have been taken more seriously.
The South Carolina Law Enforcement Division (SLED) has opened an investigation into the death of Stephen Smith, SLED spokesperson Tommy Crosby told FITSNews Tuesday.
Sandy Smith told FITSNews that SLED agents visited her home Tuesday to tell her the big news — her son's case was finally going to be looked at with fresh eyes. She said that the SLED Midlands team will be conducting the investigation.
"I've been waiting on this day for 2174 days," Sandy told FITSNews. "Thank you, God!"
Crosby said SLED opened the investigation "based on information gathered during the course of the double murder investigation of Paul and Maggie Murdaugh."
Gloria Satterfield's 2018 Death
In December 2018, just a few months before the fatal boat crash, Paul's father Alex Murdaugh settled a separate wrongful death claim. In that case, 57-year-old Gloria Satterfield died after a "trip and fall" in Hampton county on February 26, 2018.
Her case is now being reopened. After the coroner in Hampton County, S.C. Angela Topper said the death was never reported to her office, and no autopsy was conducted.
In a report by The New York Times — Alex Murdaugh will surrender on Thursday to authorities on charges that he staged his assassination, even as he continued to deny any involvement in the killing of his family.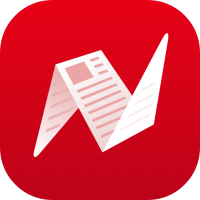 This is original content from NewsBreak's Creator Program. Join today to publish and share your own content.