Chadwick Boseman is a true South Carolina was remembered as a hometown hero who brought a sense of pride to his native Anderson, South Carolina.
"He is the epitome of Black excellence," said Deanna Brown-Thomas, the daughter of legendary singer James Brown and president of her father's family foundation. She remembered when Boseman visited her family in Augusta, Georgia, before the actor portrayed her father in the 2014 film "Get on Up."
Boseman was a playwright who acted and directed in theater before playing the Marvel Comics character King T'Challa in "Black Panther," which became one of the top-grossing films in history. He also wowed audiences in his portrayal of other Black icons, including Jackie Robinson in "42" and Thurgood Marshall in "Marshall," and shined in other films such as Spike Lee's "Da 5 Bloods."
Brown-Thomas joked about how her family teased Boseman for being too tall to play her father. But she said Boseman was perfect for the role, admiring his humility as a high-profile actor.
"He wasn't Hollywood, and that's what I loved about him," she said.
'Black Panther' star, SC native Chadwick Boseman dies of cancer at 43.
Howard University renames College of Fine Arts after Black Panther Chadwick Boseman, Rest in Power!
Howard University renames its College of Fine Arts after one of its most acclaimed alums: actor Chadwick Boseman.
In a statement, Iger called Boseman an "extraordinary gifted, charismatic and kindhearted person" noting his "iconic" performances in a string of films along with his "tireless commitment" to helping others.
"Through his tremendous example, he inspired millions to overcome adversity, dream big and reach beyond the status quo, and this college named in his honor at his beloved Howard University will provide opportunities for future generations of artists to follow in his footsteps and pursue their dreams," Iger said. —  WaPo, (Source)
Legends live on, and so is Chadwick Boseman. He will always be the Black Panther.
There was a video I watched when Chadwick Boseman spoke to honor Denzel Washington. In that speech, he told the audience that without Denzel, there would be no Black Panther.
In that speech, he said;
And so Now, let he who has watered be watered. Let he who has given be given to …
Chadwick Boseman spoke these words to Denzel Washington, and now I said the same for him. While he is no longer with us, he remains an inspiration for people worldwide, who are looking at him as their hero. I know he is mine.
How did Chadwick Boseman die isn't how he is remembered, but by how he lived. His actions will always be the things he would be remembered for. Rest in Power, Black Panther!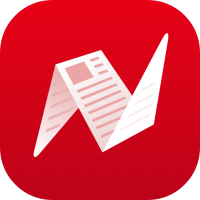 This is original content from NewsBreak's Creator Program. Join today to publish and share your own content.