It happened before, at the start of the pandemic, the toilet paper hoarders. Please don't go to your supermarkets and stock up with toilet papers, manufacturers are doing their utmost best to improve the supply chain.
The WSJ is reporting that Americans are back to buying up toilet paper.
Procter & Gamble Co., the biggest U.S. manufacturer of toilet paper and paper towels said it is ramping up production as demand increases. The moves come as several retailers said P&G; is limiting shipments of paper products to stores.
The maker of Charmin toilet paper and Bounty paper towels is speeding up production lines, running factories 24 hours a day, seven days a week, and investing to increase shipping volumes, a company spokeswoman said. P&G; declined to comment on limits to retailer.
It only means one thing, more Americans are afraid that there will be a shortage of toilet paper as the Delta variant runs through more US states, and people are anticipating lockdowns.
This brings back the memories of what transpired at the onset of the coronavirus pandemic during the Spring of 2020. The demand for toilet paper skyrocketed as Americans began to believe that the lockdown will be for months, and they need to stay at home.
But why are the toilet paper shelves are empty? Has the world gone mad?
People were quick to judge those who bought more toilet paper than what they need. People started calling the hoarders selfish. Their lack of solidarity speaks volumes about their character. Or, those who judged those who stockpiled toilet paper are also displaying an emotion set by the pandemic.
Science has a way of understanding behavior. The perceived threat of Covid-19 was a clear and present danger.
In countries like the USA and the UK, the government response could have contributed to irrational behavior.
People found solace in the one thing they can associate, a sense of normalcy. The way the softness of the toilet paper touches their butts.
Funny to some, but to the hoarders, it was a knee-jerk reaction to the chaos of a global pandemic. To those who bought more than what they need, there could be a scientific explanation for your behavior.
Remember, when the coronavirus, first made into the news, there was very little we knew about it. It spiraled into a pandemic and causing the world to come to a halt.
People act irrationally when we can't understand what is happening around us. Fear takes over, and to some, it was a matter of survival.
What does toilet paper have to do with survival?
In a study, it appears that people who stockpiled toilet paper are likely to have an "anal-retentive personality".
In psychology, someone who has an anal-retentive personality isn't necessarily a bad thing. It means you are conscientious, reliable, and concerned with cleanliness.
When we all first became aware that Covid-19 is a very serious threat, not only to our health. To the ones who were more anxious, it became a serious threat to their daily habits, including number 2.
It wasn't the first time it happened in world history.
On December 1973, "A congressman from Wisconsin, Harold Froehlich, released this statement,
The next thing we're gonna have to worry about is a potential toilet paper shortage.
And it became a reality after Johnny Carson made a joke about it. The joke sent 20 million Americans, off to a hoarding spree of toilet paper. This happened when the news isn't amplified by social media, and yet it almost caused a toilet paper doomsday.
The pandemic brought toilet paper back into the news. Americans can't seem to satiate their desire to have rolls and rolls of toilet paper.
And in Australia, there was this woman who ended up buying 48 boxes instead of 48 rolls of toilet paper. It is a funny story. A mistake that turned out to be a blessing for this family. They decided to sell the rest of the toilet paper as a fundraiser.
Haidee Janetzki sits on a throne made of toilet paper — ABC News (Australian Broadcasting…
Royal flush: Haidee Janetzki sits atop her throne of toilet paper.mobile.abc.net.au
How did she feel about the accidental purchase?
"Gobsmacked, confused and like a bit of an idiot," HaideeJanetzki said.
To the rest of the world, it looked like, it was a first-world problem. It may even sound amusing, like what are Americans, in particular, thinking. But we now know there is more to that.
The threat of the pandemic was real to most Americans, toilet paper became a symbol of subjective symbol of safety.
It is also not an act of selfishness, if you are one of those who stockpiled, there is too much nuance on why it happened.
There is even a study that you are likely a Democrat if you bought too much toilet paper. But in that same study, Republicans were searching online about guns.
Number 2 vs Second Amendment. You have a greater moral compass if you did buy more toilet paper, than when you were out buying guns.
Don't be too hard on yourself. Like many at that time, you were making an irrational decision over your perceived threat of the coronavirus.
It could also be that you were thinking of your family. The decision to stockpile toilet paper does tell something about your personality. But under a great amount of stress, we do show a side of our personality that is most of the time locked up inside.
Though imagine, those who forgot the more essential things in life like food, will not even make it to number 2, and yet they chose to buy toilet paper.
Science has a way of putting out the fire. In the years to come, studies will come out about other things, related to Covid-19.
As for toilet paper, there is a bigger issue that is something we need to know and discuss. It involves the death of millions and millions of trees just to please our need to wipe it clean.
Americans use 20% of the world's toilet paper, but behind the statistic is both profit and habit. There is too much money already made behind the production of toilet paper.
Lloyd Alter of the website treehugger.com reports that making a single roll of toilet paper requires 37 gallons of water, 1.3 kilowatt/hours (KWh) of electricity and some 1.5 pounds of wood.
While it is forgivable if you hoarded rolls of toilet paper during the first few months of the pandemic. It will be harder for anyone not to see the bigger picture.
The bigger picture is we need to lessen our use of toilet paper. Instead, use new and sustainable methods to clean ourselves after we do number 2. Then, we can come out of this pandemic with a greater sense of why we need to save the planet.
We have abused our planet. Our overconsumption of things. Our great desire is not to be inconvenienced by anything. Modern technology dictates how we function in the world. The basic need to wipe our butts must evolve.
Toilet paper use should be minimized if it can't be 100% eliminated. Choose the ones that are made of other materials like bamboo, instead of killing trees.
We need to be aware that, as species, we depend on nature. Nature doesn't think of us as its master. For humanity to survive we need to start doing things today, and yes, skipping the toilet paper could be one of them.
The hard truth is that no amount of wiping our butts can make us unaccountable for what we have done to our planet.
Resources
Influence of perceived threat of Covid-19 and HEXACO personality traits on toilet paper stockpiling. - Credits to: Lisa Garbe, Richard Rau, & Theo Toppe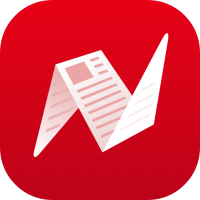 This is original content from NewsBreak's Creator Program. Join today to publish and share your own content.