NAS IS A LEGENDARY HIP HOP STAR THAT WAS AROUND WHEN THE HEIGHT OF THE EAST COAST AND WEST COAST RAP SCENES WERE IN A DEADLY RIVALRY WHICH HE TOUCHES UPON ON "KING'S DISEASE II".
The rap icon dropped the single on the sequel to his Grammy award winning "King's Disease" album as he continued his epic storytelling with "Death Row East." He takes fans down another form of his "Memory Lane" classic from Illmatic by describing New York streets when Tupac Shakur and Suge Knight had set up Death Row to come to the city.
Tupac Shakur had plans for the sub label under Suge Knight as he stated in his last television interview with Master T of Toronto, "If you believe in God, believe in Death Row".  Tupac was also planning a One Nation album of gathering together East coast rappers to unite the then divided hip hop world. Ironically, fans were taken back to this time when a Nas single was leaked from the period that had a diss towards Shakur recently. Another issue that got brought back the conscious of the hip hop community was an interview where Nas spoke about a personal conversation with Jay-Z that declared Tupac not a lyricist long with DMX.
It makes Nas' storytelling of the nineties on this single is so powerful. He describes the impact of Suge Knight's label on New York despite being based in Los Angeles.  "I had run-ins with Suge, ni**as would've been shook," he raps, alluding to the feud between East and West. "At the height of the beef, they started Death Row East / Damn, I even saw their tees on some of my Gs / Notorious label, the story was made in the streets."
Nas refers to his confrontation with 2Pac, which occurred during the 1996 MTV Video Music Awards in New York. "Back when Jungle told Pac, "It's on" soon as we walk up out this / Picket signs, Outlawz outside the music hall," he raps, recalling how Jungle stood up to Makaveli. "Bunch of ghetto superstars really down to lose it all / Both sides was thuggin'."
The single continues with noting the history stating, "Before Makaveli the Don left, booked a flight, flying out West," he recalls. "We was tryna squash the whole shit in Vegas / No media to eat it up and leak it in the papers."
The influence of Suge Knight is shone upon when he raps, "See Suge, he was a dangerous threat," he raps. "M.O.B. almost turned half of New York red / Brothers I grew up with threw up they sets / Some even had them Death Row chains hang off their necks."
"I flew to Vegas to shoot the "Street Dreams" video and link with 2Pac. Tried to squash the East Coast/West Coast beef. We didn't talk, but he was still alive in the hospital. And it rained that day in Vegas. Rest In Power."
"Death Row East" brings the reality of how New York was also hurt by the death of the son of a Black Panther from the same city he now had beef with as Hot 97 host Ed Lover, announced the murder of Shakur during a Nas concert of all places. The former MC New York received love from the city and during the announcement it was made clear by Ed Lover that,  "You might have heard about a beef 2Pac got with Nas," explains Lover, addressing the stunned crowd. "We can recognize a brother that passed away. I don't give a fuck what 2Pac said on a record, no matter what he didn't deserve to die that way."
Nas has always respected the hip hop art form and his excellent lyrical writing gives the world a record of that historic time in the genre that will forever be remembered long pass his time on earth.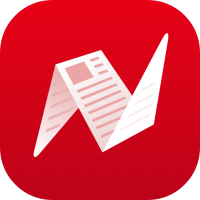 This is original content from NewsBreak's Creator Program. Join today to publish and share your own content.