GANGSTA RAP PUT ON TRIAL IN THE EARLY 1990'S
It was the winter of 1994 when "Gangsta Rap" was put on trial by the United States Senate to discover whether or not hip hop was a cause or an effect of violence.
February 1994 saw a serious inquiry into the rap world and why "gangsta rap" was spreading across the nation after being originated in the Los Angeles area in the 1980's by hip hop artists. According to professor Michael Eric Dyson of Brown University in Providence, Rhode Island, he told the Senate Juvenile Justice Subcommittee that he understood the undertones of the music. He stated the following according to a report by Chicago Tribune in 1994, that "Gangsta rappers are an easy target, and we ought to dismiss the easy target," Dyson said in an interview before the hearing. "We should be having a hearing on crime and on economic misery . . . and why America is seduced by and addicted to violence."
At the time of the meeting, it was stated that more than 60 percent of those who were listening to rap music were white people, and rap earned more than $780 million annually-or 8 percent of the domestic music market-for the record industry. (No separate figures were available for gangsta rap.)
C. Dolores Tucker who was the chair of the National Political Congress of Black Women, was one of the main political figures at the time who saw the hip hop culture as degrading to women and something that was having a negative impact on the children in impoverished sectors of the United States. She used the album artwork by one of the hottest hip hop acts at the time in Snoop Dogg with his "Doggystyle" product.
"It is an unavoidable conclusion that gangsta rap is negatively influencing our youth," testified C. Delores Tucker. "This explains why so many of our children are out of control and why we have more blacks in jail than we have in college."
A GENERATIONAL CLASH BETWEEN 1990'S AND 1960'S?
To be fair, C. Delores Tucker had come from different time period. In the 1960s, Tucker became an active supporter of the Democratic Party and a champion of civil rights. She became vice-president of the Philadelphia branch of the National Association for the Advancement of Colored People (NAACP), served on the Philadelphia Fellowship Commission, participated in the 1961 and 1965 White House Conferences on Civil Rights, and marched alongside Dr. Martin Luther King, Jr. during the voting rights march from Selma to Montgomery, Alabama, in March 1965.
Legendary hip hop stars, Scarface who recently put out an open challenge to Ice Cube to participate in the popular "Verzuz" series, collaborated with the man who is considered a founder of "Gangsta rap" for a song that would retaliate at the accusations thrown at the rap industry. Scarface would rhyme on the song defending Tupac Shakur by saying, "Gangsta Nip, Spice-1 or 2Pac never gave a gun to me
So gangsta rap ain't done shit for that I've even seen white folks from River Oaks go get the gat", while Ice Cube delivered the lyrics of "I started this gangsta (s)hit in '86, Now you dissing me for publicity."
SON OF A BLACK PANTHER VERSUS A CIVIL RIGHTS ICON
The anti-rap activist would also state, "the words, lyrics and images that degrade, disrespect and denigrate African-American women with obscenities and vulgarities of the vilest nature."
The legendary hip hop artist, Tupac Shakur, would create singles entitled "How Do U Want It" and "Wonda Why They Call U A Bitch" from his classic "All Eyez On Me" 1994 album almost released almost two years after the hearing. Although the single was controversial for the involvement of his then rival of Biggie Small's wife, Faith Evans, involvement on the hook of the song, it was a direct shot at C. Delores Tucker's statement at the hearing in 1994.
The single "How Do U Want It" had the lyrics of "Delores Tucker, yous a muthafucka, instead of trying to help a nigga you destroy a brotha, . . . you too old to understand the way the game's told." On the controversial Faith Evans assisted single Shakur says, "Dear Ms. Delores Tucker, you keep stressin' me, fuckin with a motherfuckin' mind. I figured you wanted to know, you know, why we call them ho's bitches. . . . It's strictly business, baby, strictly business."
Tucker responded to the songs by suing Shakur's estate and various recording companies, distributors and retailers in federal District Court in 1997. She argued that Shakur portrayed her as a traitor when he knew that she was not. Because Shakur's 5 million fans considered Shakur a "god," Tucker also argued, they would take Shakur's lyrics to be facts, not opinion. She also argued that the lyrics invited Shakur's fans to "eliminate" her according to a Reporters Committee Freedom of the Press. Tupac Shakur's lyrics would be protected by the law as an opinion thus protected from defamation claims, the U.S. Court of Appeals in Philadelphia (3rd Cir.).
In explaining its holding in an unpublished opinion, the court wrote that the reference to Tucker "did not tend to injure her reputation, her business or profession, or expose her to public hatred, contempt or ridicule and thus were not defamatory."
The court described the reference to Tucker as an opinion "that Tucker was out to hurt rather than to help her fellow African-Americans."
Tupac Shakur would go on to become a legendary icon of the hip hop world and one of the top selling artists in the history of the genre. Tucker's crusade against hip hop would not reach the levels it did during the mid 90's. The rap labels, she scolded, are "pimping pornography to the children for the almighty dollar." Undeterred by negative publicity she pushed on. "She's a daunting figure," conservative pundit William Bennett told the Washington Post. "Usually I'm the noisy one, but she's ferocious." In today's hip hop climate, one has to wonder what she would say about the likes of Cardi B, Nicki Minaj, or Megan Thee Stallion who are famous for their raunchy and provocative lyrics concerning sex? The blockbuster track "WAP", RIAA certified gold in its first week, has quickly broken multiple records including the highest streaming first week by a female artist, the highest streaming first week of 2020, and one of the top 3 hip-hop streaming debuts of all time.
In the modern era, the critics similar to C. Dolores Tucker would include republican voice Candace Owens who claimed Cardi B was the downfall of the United States. U.S. Rep. Glenn Grothman, a Republican, said he received complaints in his office about Cardi B's performance at the 2021 Grammy Awards as "inconsistent with basic decency."
Take a look back the congress hearings about hip hop in 1994 in the video below.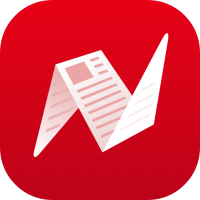 This is original content from NewsBreak's Creator Program. Join today to publish and share your own content.