(WWETV Network) WorldWide Entertainment TV has become an official content creator for the top ranking news app aggregator "Newsbreak".
In 2020 it was reported by Tech Crunch, the app was ranked No. 1 among all free iPhone news apps on the U.S. App Store several times since January 2019.
"Today, more than 30 million app users across the country trust News Break to deliver their breaking neighborhood news," said Jeff Zheng, CEO at News Break. "With this investment, we plan to significantly grow that number by broadening News Break's mission to include everything local, delivering the information and services locals everywhere need to feel connected and empowered. We are thrilled to have Francisco Partners by our side as their expertise and financing will support us through this next phase of talent and user growth as we expand into new verticals and geographies."
"News Break's breakout multi-year successes in the local news space is what first brought them to our attention," said Alan Ni, Principal at Francisco Partners. "We are inspired by their mission and extremely impressed by the work they have done to bring local-news distribution into the 21st Century through cutting-edge machine learning and media savvy. We are thrilled to be partnering with News Break's talented leadership team as they continue to drive local news innovations while also rapidly expanding their business into adjacent local verticals beyond news."
News Break has over 23 million monthly users with a growing network of more than 10,000 content providers. Sensor Tower estimated the app has more than 50 million installs globally across iOS and Android devices, among which more than 99% are from the U.S.
WWETV will be joining other big name media outlet executives that have been enjoying the success of "Newsbreak" platform such as Yahoo co-founder Jerry Yang who joined as the chief advisor as well as Wu, HuffPost's former operations head.
"Newsbreak" prides itself on working with varying local entities to bring news from cities across North America and Europe. WorldWide Entertainment TV has been working with independent and major artists from both regions and is a good fit for dropping the latest. Originally based in Toronto, WWETV expanded its platform to United States and United Kingdom in 2016 covering live events.
WorldWide Entertainment TV ended up have a base in Atlanta when the former Tupac Amaru Shakur Center For The Arts needed a media outlet to break news such as the planned Tupac statue reveal that was reported on TMZ. The location was in Stone Mountain, Georgia, was a performing arts center supported through the Shakur Family Foundation.
In 2015 before her passing, Tupac Shakur's mother, Afeni Shakur, sold the property to Jim Burnett. Eventually the location later became known as "Legacy Garden" to provide a place for children and honor the legendary figures who inspired generations of children with their music such as "Notorious Big" aka "Biggie Smalls", Lisa "Left-Eye" Lopes, and the reggae legend Bob Marley.
It was important to Jim Burnett to keep the promise he made to Afeni Shakur to carry on the legacy of Tupac Shakur and her plans to provide a location for children with artistic potential to groom their talent. Tupac Shakur once stated that he was the spark for the future mind that would change the world. Shakur would co-star in movies with legendary entertainment figures such as Janet Jackson. He would also become one of the biggest selling rap artists in history with over 75 million records according to Forbes.
WWETV would also then go on to be apart of Nu Television Network in New York which streamed the weekly programming that included interviews with artists such as Akon and movie stars as Dominic Santana who starred in Tupac Shakur's biopic "All Eyez On Me". Viewers were able to see the exclusives on Apple TV and Roku.
WWETV has also recently provided streaming outlets such as Amazon, Apple's ITUNES, and Deezer content related to the new WorldWide Entertainment TV Podcast series which will include classic material and brand new content.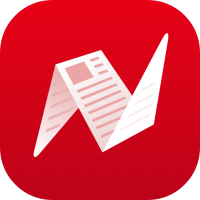 This is original content from NewsBreak's Creator Program. Join today to publish and share your own content.