Wendy Stuart and Steven Bloomer-Teague will be hosting TriVersity Talk this Thursday at 7 PM ET with featured guest Kym Dorsey.
TriVersity Talk! is a weekly web series with featured guests discussing their lives, activism and pressing issues in the LGBTQ Community. With TriVersity Talk!, the goal is to laugh and learn.
TriVersity Talk! Is part of TriVersity's ICARE Initiative. ICARE stands for Increasing Community Awareness through Relevant Education. ICARE Programs are generously funded by The Greater Pike Community Foundation.
LIVE on Thursday, September 30th at 7 pm ET, TriVersity Talk! features Gender Equality New York (GENY) Board Member and activist, Kymlee "Kym" Dorsey! Wendy and Steven look forward to learning more about Kym's activism at GENY, her experience growing up in an affirming household, her work in developing Pop-up Support Centers for the Trans- Community in New York State, and more.
Join Us On Facebook or Youtube!
More on Kym Dorsey:
Kymlee Dorsey is a lifelong resident of Albany who approaches her advocacy on behalf of the transgender community from a unique perspective. She was born intersex, raised by a loving and affirming family. The question of being male or female was less important to Kym than having people accept her. This has fueled her work on behalf of the transgender community. As a child, Kym "wanted to be God but since there's only one", she says, she "strives to be God-like". It stands to reason that Kym was drawn to roles that allowed her to help others. She was a junior counselor for the 4-H Cornel Cooperative whose programs are designed to improve the quality of life for NY state residents.
As a young adult, Kym was employed as a male model, and eventually her flair for fashion and performance artistry led to become a female impersonator. She auditioned for the first season of RuPaul's Drag Race and became friends with RuPaul, who initially identified her as a transgender woman rather than a female impersonator. Kym says her re-birth happened at around 40 years old when she fully transitioned after her mother told her to "be who you are meant to be." In her heart, she has always been the same person.
Her time in Los Angeles, where she worked as a free-lance hair and make-up artist, was her inspiration for a program called S.T.Y.L.E. (Self Turnaround of Your Living Environment). She was shocked and saddened by the way the transgender community was being treated. Kym recognized the lack of empowerment in the community, so she created S.T.Y.L.E. to provide transgender community members with the confidence to be their own advocates. She recognized that she had it easy growing up in such a loving environment and has maintained an approach to her work which focuses on education, empowerment and self-care.
Kym is enthusiastic about the work of GENY and the fact that it provides a collective narrative for the Transgender, Queer and Non-binary communities. She participates in local education forums speaking about what it means to be transgender and the distinct issues the trans community faces. She was the first trans woman honored by the City of Albany during Black History Month for her leadership in Albany and around the State. She also runs a support group for trans women of color and dreams of a day when she can open a shelter. For now, she is focused on developing Pop-Up Centers around the state where transgender community members can receive support.
Quote:
"It's not about what they call you. It's about what you answer to."
Kym's grandfather
Watch Kym Dorsey on TriVersity Talk! Live on Thursday at 7 PM ET on Youtube here:
https://www.youtube.com/watch?v=U7bzvMn-a-w
Or on the TriVersity Talk! Facebook page here:
https://www.facebook.com/75258021683/posts/10159497326566684/
The official website for The TriVersity Center may be found at https://www.triversitycenter.org
The official website for Gender Equality NY may be found at https://genderequalityny.org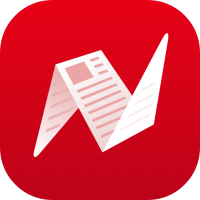 This is original content from NewsBreak's Creator Program. Join today to publish and share your own content.