Corey Feldman releases signed and unsigned copies of a new 12" vinyl EP, 'Love Returns'. The EP is a sneak preview of Corey's forthcoming box set Love Left 2.1 made up of four albums: 1) a brand new album titled, Love Left 2: Arm Me With LOVE, 2) the original album from 1993, Love Left, 3) an instrumental album and 4) an album of unreleased material spanning from 1986-1993. 'Love Returns' will feature two songs from each of the four albums exclusively available at CoreyFeldman.net.
Within the box set, fans can look forward to a collection of re-imagined singles from the original album that features music from the classic films Feldman has starred in, such as his most recent dance-party-starting remix of a song from, Dream a Little Dream 2, 'Feeling Funky,' released in collaboration with electronic music producer, BLAZAR on Cosmic Wire. Love Left 2.1 will also be full of more loving surprises and collectibles, while more of Corey's novelty art is starting to surface as NFTs.
On August 22nd, Corey revealed his first NFT in hon-ear of the 35th anniversary of the American coming-of-age dramedy, Stand By Me, Teddy Duchamp's ear. Upon acquiring the digital art as an NFT, fans are mailed the desirable prosthetic mold of Feldman's ear at a reasonable rate to bridge the gap between the physical and digital art worlds.
With support from the Hollywood Marketing Director, David Pascal (Seinfeld, The Big Lebowski and Breaking Bad) and Cosmic Wire's expert blockchain advisors, iconic items from The Goonies, Stand By Me, The Lost Boys, Dream a Little Dream and The Burbs will soon be available in Corey's custom NFT store.
The Official Website for Corey Feldman may be found at https://www.coreyfeldman.net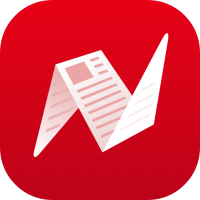 This is original content from NewsBreak's Creator Program. Join today to publish and share your own content.