Wendy Stuart Kaplan and Steven Bloomer-Teague will be hosting TriVersity Talk this Thursday at 7 PM ET with featured guest Dolores Dégagé Hopkins.
TriVersity Talk is a weekly web series with featured guests discussing their lives, activism and pressing issues in the LGBTQ Community. With TriVersity Talk!, the goal is to laugh and learn.
TriVersity Talk! Is part of TriVersity's ICARE Initiative. ICARE stands for Increasing Community Awareness through Relevant Education. ICARE Programs are generously funded by The Greater Pike Community Foundation.
LIVE on Thursday, June 24th at 7 pm, 'TriVersity Talk!' welcomes dancer, director, photographer, and advocate, Dolores Dégagé Hopkins! Wendy and Steven can't wait to discuss with Dolores her robust career as an artist & director, her activism, and her journey toward living her best authentic life. More about Dolores: Dolores Dégagé Hopkins resides in Hamden, Connecticut and is currently bringing her 40+ years of experience and love of dance to the Joan Lynn Dance Center & Company as their newly appointed Director of Ballet and as Ballet Mistress to the company. In the 1980's, Hopkins performed professionally with Ballet Florida under the Artistic Direction of Marie Hale, Ballet Mistress Claudia Cravey and Choreographer/Artistic Director Vicente Nebrada.
Dolores attributes her continued success and longevity in the dance world to the wealth of knowledge acquired working with these three incredible artists. A native of Texas, Dolores grew up with a passion for Fine Art, Photography and the Performing Arts. She attended Columbia College, Missouri on four scholarships in Dance, Theatre, Voice and Fine Art graduating with an Associates of Arts Degree. As a photographer Dolores Dégagé has been published in numerous national publications including the Advocate and the New York Times. As an activist for Equal Rights for the LGBTQ community for the past 45 years, Dolores is proud for her recent appointment to the Board of Directors of the New Haven Pride Center. She is equally proud of her brave decision to finally live an authentic life beginning her journey of transition Fall of 2019.
Watch Dolores Dégagé Hopkins on TriVersity Talk! Live on Thursday at 7 PM ET on Youtube here:
https://www.youtube.com/watch?v=AKsplFB_Xdo
Or on the Triversity Talk! Facebook page here:
https://www.facebook.com/75258021683/posts/10159312053351684/
The official website for the TriVersity Center may be found at: https://www.triversitycenter.org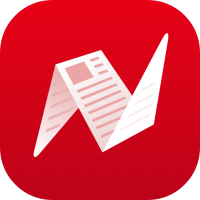 This is original content from NewsBreak's Creator Program. Join today to publish and share your own content.