If the discussion between Biden and Ashraf Ghani is leaked: the talk lasted 14 minutes, and Biden stated that he will only give assistance if he demonstrates a strategy to stop the Taliban.
Biden had placed 3 conditions against Ashraf Ghani.
1. Demonstrate your strategy for dealing with the Taliban.
2. General Bismillah will be in command of the military.
3. Afghan leaders should work to improve their international image.
 After the withdrawal of US soldiers from Afghanistan, Taliban authority prevails everywhere except in Panjshir. Following Ashraf Ghani's departure from Afghanistan on August 15, the Taliban soon took Kabul. There was a 14-minute chat between US President Joe Biden and Ashraf Ghani 23 days prior.
 A report on the discussion has been published by the Reuters. The report details what transpired on July 23 between Ghani and Biden. Biden is said to have asked Ghani for a strategy to combat the Taliban. Biden stated that he would deploy assistance only when the proposal was received. Previously, the US conducted out airstrikes in support of the Afghan army.
Biden desired to assist the Afghan army.
 According to Reuters, Biden wanted Afghanistan's General Bismillah to be in charge of battling the Taliban. The phone call indicated that the American president was doing everything he could to assist the Afghan army. They had no idea that the Taliban would seize complete control of Afghanistan the following month. During the meeting, Ashraf Ghani again cautioned Biden about Pakistan.
Read More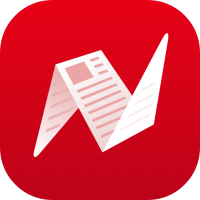 This is original content from NewsBreak's Creator Program. Join today to publish and share your own content.