International Breaking News | Top Headlines  | 1st September
1. USA Gov.: After the departure of the US army, China is giving open support to the Taliban on the outside, but it is also apprehensive inside. He has advised the Taliban to sever ties with all terrorist organizations if it is to be recognized internationally.
2. China Gov: From September 1, children in China can play games from 8am to 9pm on Fridays, weekends and public holidays. This is going to limit children's game play to three hours per week for most weeks of the year.
3. Corona Updates: 58 percent fatigue. After this, symptoms like headache (44 percent), loss of concentration (27 percent), hair loss (25 percent), breathing problems (24 percent), loss of taste (23 percent) and loss of smell (21 percent) have been found.
4. Google: In May, 71132 items and in April 59350 items were removed. The company said some of these complaints were related to intellectual property rights violations, while others called for removal of materials on grounds such as defamation.
5. Saudi Arab: Terrorist attack on a Saudi Arabian airport again by drone has taken place at Abha airport located in the south-west. Eight people were reported injured in the incident and a passenger plane was also damaged.
6. USA: The study compared symptoms and abstinence rates for men and women who attended smoking cessation services in France between 2001 and 2018. This data was taken from the nationwide database CDT-NET.
Read More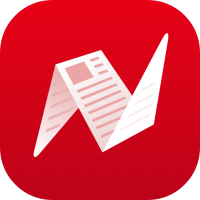 This is original content from NewsBreak's Creator Program. Join today to publish and share your own content.