We make the mistake of comparing mood swings, bipolar identity, or schizophrenia to multiple personality disorders.
Mankind called a condition called "multiple personality disorder" a condition in which two or more individuals had to give way from time to time. In which the original person as well as the like, change in age, a completely new personality with a different mentality is formed, which in some situations dominates the man.
Man forgets his name, original identity, adopts a new identity and becomes another person. There is no definite period for the latter to return to his original personality. One thing that was common among these psychiatric patients was that their childhoods were miserable and horrible. A child who has been physically or mentally abused by a loved one may be shocked by what has happened to him or her. A child who does not understand certain sexual-physical or emotional distractions is suffocated, giving birth to a new person within him.
The first case of personality disorder was reported in 1646. This personality disorder, abbreviated as 'Dissociative Identity Disorder' (DID), is most common in the United States. People became aware of this psychosis in 1950, and in 1953 the first film on personality disorder, The Three Faces of Eve, was released, based on a true story. The film, based on the life of Chris Szimore, was asked to sign a letter of permission from all three of its personalities to get written approval! Hollywood director Knight Shyamalan's film 'Split', released a few years ago, tells the story of multiple personality disorders. The important aspect of such a psychopath is that as soon as he remembers any moment of the past, another personality inside him comes to the surface and suppresses his original personality.
Suppose a young man is beaten and abused as a child, then when such a scene unfolds before his eyes, his mind immediately awakens the dormant memories and awakens another personality to resist it. We make the mistake of comparing mood swings, bipolar identity or schizophrenia to multiple personality disorders, but these are all different mental states. Everyone's symptoms are different, the remedy is different. Yes, each of these can be included in the various symptoms of Multiple Personality Disorder, but not comparable!
Read More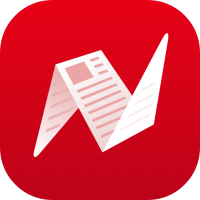 This is original content from NewsBreak's Creator Program. Join today to publish and share your own content.