When a married woman falls in love with a boy.
There was no expectation of love though….
I had no expectation of love. Yet, I fell in love with someone again. However, the problem was not my love, but our status. I was married, but he was also in a long-distance relationship. He was alone in my city away from home, and I was in my family. Then we talk much with each other. We also tried to get away from each other. But the closer we got to each other, the closer we got. A year has passed since our relationship began. Sometimes we acted as if we were living for each other, sometimes we felt our relationship was stable, sometimes it was heartbreaking.
I knew that a relationship would not last long, but…
Every single moment I spent with him I kept in my memories. As if I already thought our relationship was not going to last long. I don't know if I was really in love with her or if I had a whammy. Sometimes I would ask myself this question. However, after all these struggles, I came to the same decision that I am at least happy with whatever it is. Just believing this, I let my relationship move forward. There was no witness of our love. It was a secret, and will remain. Only two of my friends knew about it, and they understood the importance of our relationship.
In love the question was not right-wrong…
However, I failed to explain to the person in whose love I was mad that the question in our relationship was not true or false, but how we feel towards each other. I must admit that there was something special about the two of us that kept us together, and we had no control over it. I wanted to share my experience and love with the whole world. I wanted to tell everyone how happy I was to be with her. But there was a hidden fear in us.
Read More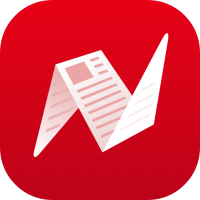 This is original content from NewsBreak's Creator Program. Join today to publish and share your own content.