The Chettinad House opened last July in the space formerly occupied by the iconic Lamb's Grill restaurant in downtown Salt Lake City. I am pleased to report it is serving some of the best Indian food in Utah. My dinner companion and I were pleasantly surprised by the flavors and vibrancy of the authentic dishes in our first post-Covid night out in the heart of downtown Salt Lake.
The name "Chettinad House" refers to an architectural style of extravagant mansion built by bankers and spice traders in the southern region of India. Built between 1850 and 1950 these party palaces have as many as 60 rooms and are often built from the finest marble, teak, and raw materials found across the globe. It is fitting to see this style known for its "declining opulence" now occupying the Lamb's Restaurant space. The Chettinad region is known for its cuisines including chicken curry and lentil dishes[1], which are markedly different than the northern Indian food of the Himalayan region.
[1] References to the history and current state of Chettinad Houses in India can be read here: https://en.wikipedia.org/wiki/Chettinad , and here: https://www.nytimes.com/2017/05/17/t-magazine/india-chettinad-mansions-travel.html
The food came out quickly. The sauces were bright, the spices were fresh and fragrant, the vegetables in the Coconut Korma seemed to be right out of the garden. There was considerable complexity, lots of authenticity, and perfectly balanced portions. The Garlic Naan was excellent and the Butter Chicken Curry was our favorite. My table mate and I were not in full agreement on the Samosas. My partner felt like they were too puree'ed inside and under-stuffed. I thought they were excellent. The serving plates were thick and heavy ceramic, which held the food temperature high throughout our meal.
Speaking of heat, you will tell the chef how hot you like it. The options are mild, medium, medium/hot, or "Indian hot" (waitresses' words, not mine.) I like medium/hot or hot on normal spice scales, and my dining partner likes mild to medium. So, we tried the medium heat, and wow, it was really hot! The spiciness was perfect for me, but next time we will order mild so that we can both enjoy the dishes. Next time, we will also order Chettinaad regional dishes and southern Indian food like Doosas and Lentils, instead of northern Indian dishes.
I asked the waitress what "Canned Wine" on the menu is (I wondered if perhaps they meant "boxed wine," and accidentally advertised the cardboard dispensary on the menu?) But no, they are serving "canned wine." The waitress said she had tried it and described it as a wine with a light sparkle to it, served in a soda can. We didn't try it. However, we did take note that their Happy Hour runs wonderfully late. They offer discounted beers ($4) and cocktails ($6) from 6-8 PM on the sandwich board, which is an amazing option for enjoying downtown outside on a cool evening shade with a cheap drink in your hand.
The waitress did not appear to be of Indian descent, but was knowledgeable about the food, attentive to our needs, and was friendly. The décor inside the formerly classy restaurant was odd, with a flat screen tv, and a mostly empty bar display. It was a change to see Lamb's Grill with its old-time charm in need of some post-Covid upkeep. As one of Utah's oldest restaurants, Lamb's was forced to close after nearly 100 years due to the loss of its liquor license (thanks to the State of Utah's dizzying liquor laws). Admittedly, the class Lamb's once had already started to fade in recent years, but if you imagine you are eating inside a real Chattinad house in India, you might convince yourself that the run-down condition only adds to the dining experience. Maybe not though. You are still in Utah. They had a featured artist in the make-shift front window gallery, and just observing the display elements, you could see the artist bio taped to the wall next to random flyers, and little attempt to elevate the actual art being displayed. Anyway, the food is where Chettinaad shines, so if the décor affects your taste buds, just order take-out. You'll love it!
Other oddities about Chettinad House are the phone number and website listed online didn't work, so we couldn't make a reservation. They do have a Facebook page. Fortunately, we didn't need a reservation because the restaurant was quite empty (or perhaps it just felt that way because the dining area is huge). We arrived at 7:30 PM and sat outside at a table set up on the closed off sidewalk and noticed a constant stream of door dash business making take-out deliveries.
So let's talk about Salt Lake City's new night life. Chettinad House is at 169 S Main Street exactly in the most bustling part of downtown. Light rail, a handful of banks, a few bars, and the new Eccles theatre are all on this block. This spot is arguably where our city's heart beats the strongest. Overall, I sensed that the pulse of our city is coming back, even if downtown is still on supplemental oxygen in the Intensive Care Unit. One cool thing we experienced for the first-time is a pedestrian-only Main Street, whereby restaurants and bars are encouraged to fully occupy the huge sidewalks with tables and outdoor service which forces pedestrians onto the closed streets in the evenings, Thursday - Saturday. So, there was this big city feel happening, in our own little Salt Lake City. We liked it. The people watching was fun, especially since Garth Brooks was in town that night. Everyone had a little twang in their style as they grabbed food and drinks before the show. I learned that cowboy boots and yoga pants are a thing here in Utah. Who knew?
We enjoyed that the people are back, and perhaps in greater numbers than SLC has ever known, but there are still not a lot of events happening downtown yet. The bars and restaurants are hopping and there are more street performers than ever before, but there are still too many boarded up storefronts, shuttered theaters, and it felt like crowds of people out looking for something more. Also, in bygone days, tourists always marveled at the cleanliness of downtown. "It is spotless, and there is no trash to be seen anywhere," big city visitors used to say. Well downtown SLC now looks kind of dirty. Also, as we walked the streets after dining my friend observed, "Do you smell that? This is the first time I ever remember smelling an open sewage stench here in Salt Lake. You always smell that in big cities like New York and D.C.. And it is not everywhere tonight, but it has hit me five or six times." That is new we both agreed.
Chettinad House Restaurant
169 S Main Street, SLC, UT
Phone: Didn't Work- (801) 410-4696
Website: None
Menu: https://www.facebook.com/Chettinad-House-106618457788672/
Hours: M-Sat 9 AM- 10 PM, Sun 10 AM- 10 PM
Price- $$
#Reopening @ChettinadHouse
About the author
I love learning about different cultures, and my favorite way to learn is through eating authentic cuisine and trying to understand it from an ecological and historical standpoint. I have lived in rural Japan, and was on a tight budget so I would pinch yen by watching what the old ladies would buy, and I would ask grocery store employees, "What is this thing, or that thing called and how do I cook it?" I have also travelled around Asia, and a few other places and am not afraid to try new things. I play a game whereby I try to profile restaurant quality from the sidewalk. "Is it crowded," I wonder to myself, and if so, "What kind of people are eating there?" Also, "Who is the chef, what is their story, and what should I order from them to have the best chance at really appreciating them and the skills they bring to the kitchen and put on my plate?" I believe that people the world over pour their love and generosity into their food, and I find it to be a great way to get to know a person, a place, and to learn something new about the world. I also love Salt Lake City and believe we really punch above our weight class when it comes to ethnic foods (thanks to the LDS church and its international missionary program). So, enjoy reading, and eating in SLC, and don't forget to order a tall glass of tap water with your next meal. Salt Lake City water is the best!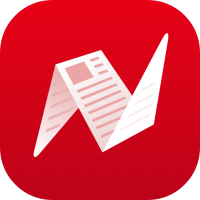 This is original content from NewsBreak's Creator Program. Join today to publish and share your own content.